After a promising season in which young players showed serious promise, the Oakland Raiders are hoping to make it back to the playoffs this year. The team has talent, on both sides of the ball, and the future is as bright as it's been in years. The expectations are high around the Raiders this year and a few underrated players could help push them towards that long-awaited playoff berth. Here are the three most underrated players on the Raiders in 2016. 
3. CB David Amerson
Amerson has had an interesting NFL path. Before his junior year at N.C. State, he was expected to be one of the first corners taken. But he struggled badly and slipped to the late second round. He lasted only two full years with the Redskins, who cut him in late September in year three last year. The Raiders picked him up and something just clicked. He quickly became one of the better performing corners, grading out at No. 14 on Pro Football Focus despite a slow start. While he's a bit off the national radar, Amerson has once again proven he can play. Now, it's time for him to sustain that level and form one of the best 
2. WR Michael Crabtree
Amari Cooper gets all the love among the Raiders' wide outs, and it's easy to understand why. He was a high draft pick, performed well and has a very bright future. But Crabtree was the better WR last year, both in terms of production and quality of play. Cooper had a bit of a drop problem last year that's being overlooked. Crabtree, at long last, is finally looking like the wide out the 49ers thought they were getting. Another year in the system and with QB Derek Carr should only help Crabtree. Oh, and the four-year $34 million deal he signed before the season ended looks like a complete steal. 
1. DT Dan Williams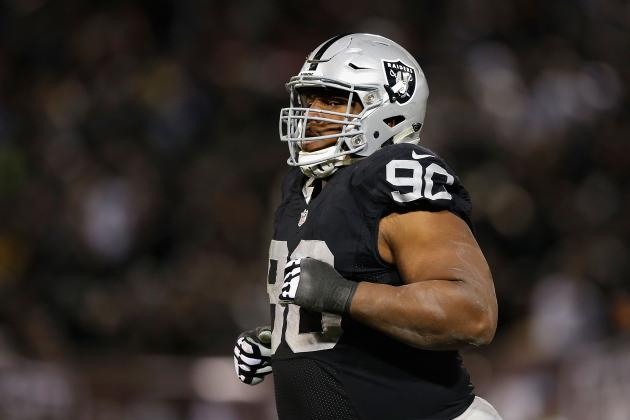 On a defense that features Khalil Mack, one of the best players in the NFL, it's easy to get overlooked. And that's what's happening with Dan Williams. With just 33 tackles and one sack, Williams doesn't exactly scream underrated. But his role with Oakland isn't to get sacks, it's to stop the run. And that's something he's incredible at. He was one of the best run stuffers in the NFL last year and instrumental to the Raiders' success. He'll never get a ton of love, but Williams is one heck of a football player.  
Back to the Las Vegas Raiders Newsfeed
Related Topics: Raiders News, Michael Crabtree, Raiders Rumors, David Amerson, Dan Williams