The Kansas Jayhawks were perhaps the most dominant team in the country this past season, winning their 12th straight Big 12 regular season title - along with the conference tournament - on their way to being the only team to win 30 games before the NCAA Tournament. However, that success didn't lead to a Final Four berth, as KU was upset by eventual champion Villanova in the Elite 8.
Head coach Bill Self has set the standard very high at Kansas, and the Jayhawks figure to be a major player in the national title picture again in 2017. What can we expect from them in the coming season? Here are three bold predictions:
3) Devonte' Graham will win Big 12 Player of the Year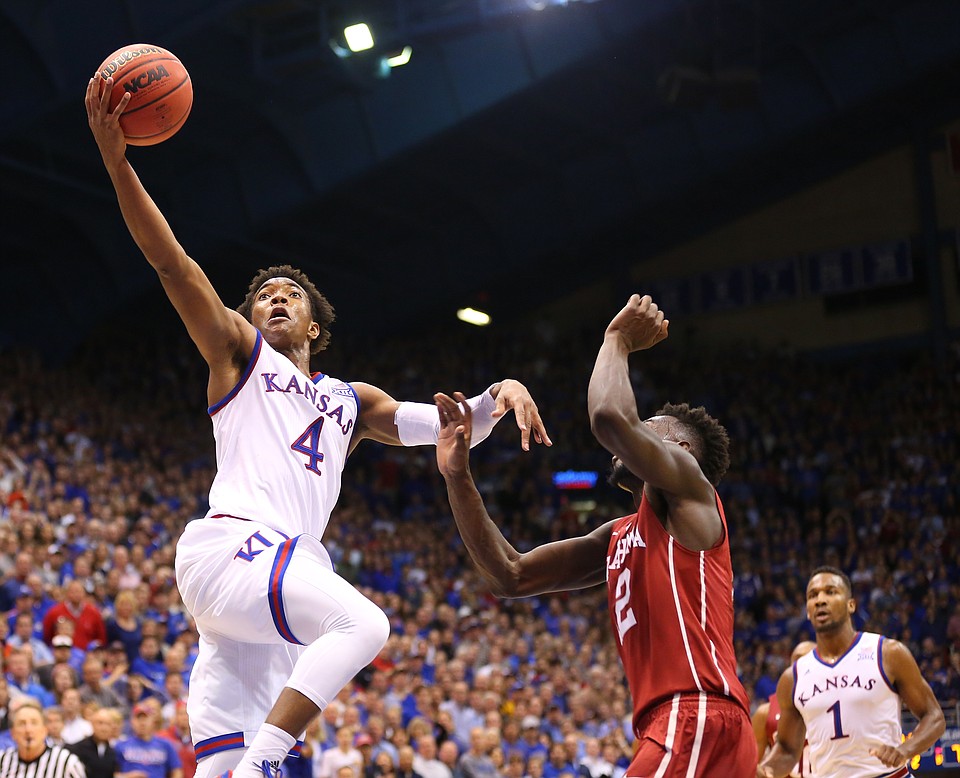 Looking for next year's breakout star, a la Buddy Hield? Devonte' Graham is your guy. 
Graham showed flashes of greatness throughout the 2015-16 for the Jayhawks, scoring 22 and 27 points in their two games against Oklahoma along with another 27 against West Virginia on his way to becoming KU's go-to guy late in the season. He'll now have to shoulder even more of the load on the perimeter with Wayne Selden departing for the NBA, and he's more than ready for that role.
Graham has a lethal jumper, showed by his 44.4 percent three-point shooting, but is also extremely quick and can get to the rim with ease. From there, he has a variety of floaters and creative finishes at the rim that allow him to be effective. Plus, he's unselfish (3.7 assists per game). 
Simply put, Graham has all of the skills to become an unstoppable force - and he'll get his chance to show his myraid of skills next season.
2) Kansas will win the Big 12 for the 13th straight year
I guess this really isn't that "bold", but tying UCLA's record for most consecutive conference titles is nothing to be taken lightly. Not only will Kansas have one of their strongest teams in quite some time, the rest of the Big 12 has taken a step back. Iowa State won't be the same without Georges Niang and that senior class, neither will Oklahoma without Buddy Hield and West Virginia doesn't have the overall talent level to compete with KU. Texas is improving under Shaka Smart, but they're still 2-3 years away from competiting for the conference crown.
Oh yeah, and last I checked, no one in the conference can beat Kansas at Allen Fieldhouse. There's no reason to think that will suddenly change.
1) Kansas will be a one-seed in the NCAA Tournament...again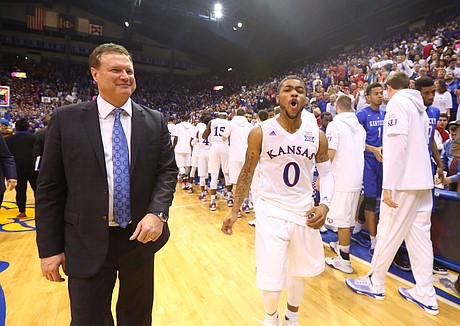 The biggest reason why KU will win the Big 12 again is because they'll be one of the best teams in the country. Graham's emergence will certainly play a big role in that, as will Cheick Diallo's development and Josh Jackson's game-breaking ability. Throw in veteran leadership from seniors Frank Mason III and Landen Lucas and this group has all the ingredients of being one of the nation's best (if not the best).
Back to the Kansas Jayhawks Newsfeed
Related Topics: Big 12 Basketball, Devonte' Graham, Kansas Jayhawks Basketball, College Basketball, NCAA Basketball, Cheick Diallo, Bill Self