The Kansas Jayhawks come into the NCAA Tournament as the favorites to win the national title after going 30-4 this season, winning both the Big 12 regular season and tournament title. Here are three reasons why Kansas will make good on those expectations and win their first national title since 2008 this season:
3) Balanced scoring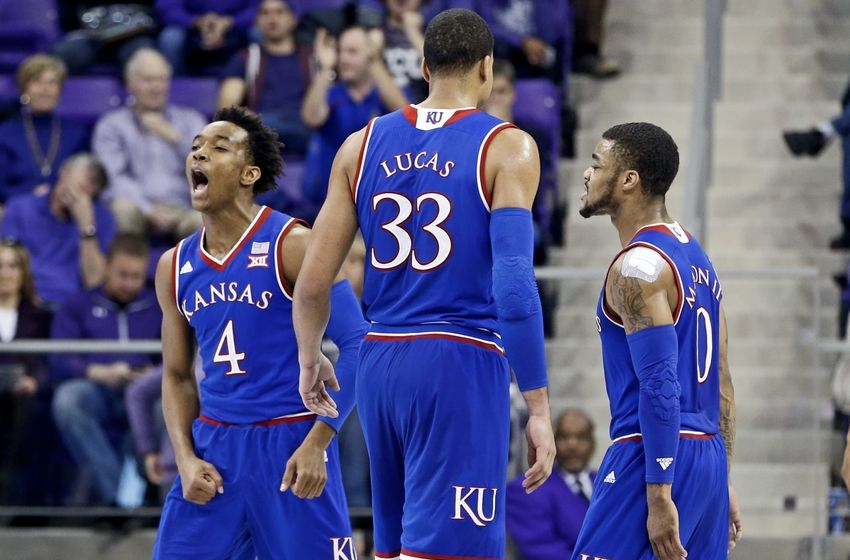 Kansas is one of the most efficient offensive teams in the country because they have so many players capable of taking over a game. Mason, Selden, Graham, and Ellis have all recorded multiple 20-point games this season, and they have three guys that come off their bench (Brannen Green, Carlton Bragg, and Jamari Traylor) that shoot over 55 percent from the field.
2) Experience
This has been called the "Year of the Senior" in college basketball, but the Jayhawks have more experience on their roster than anyone else in the country. Frank Mason III, Wayne Selden Jr., and Perry Ellis have been the core of this Kansas team for the last three years, and they've carred the Jayhawks to countless wins over the best teams in the country. They've repeatedly shown they know how to make big plays on the big stage - and that will help them immensely in the tournament.
1) Hot streak
We often hear in sports that the best team doesn't always win a championship, but the hottest team does. Well, luckily for Kansas, on top of being the most talented team, they are also hotter than anyone else. The Jayhawks come into the NCAA Tournament on a 14-game win streak and haven't lost since Jan. 25. That's the kind of run that builds the confidence needed to win the national championship.
Back to the Kansas Jayhawks Newsfeed
Related Topics: Kansas Jayhawks Basketball, 2016 NCAA Tournament, Big 12 Basketball, NCAA Basketball, College Basketball