The Kansas City Royals' stated #1 priority this offseason is to re-sign outfielder Alex Gordon, and his decision to decline the team's qualifying offer hasn't changed that. However, what happens if the two sides can't agree on the terms of a new deal? Where do the Royals go from there? Here's 3 Free Agents (Or Trades_ The Royals Could Target To Replace Alex Gordon (If He Signs Elsewhere).
(Note: We added trade candidates in here because the outfield market is so weak right now.)
Jackie Bradley Jr.
Bradley fits right into Kansas City's mold for success. He's a young, athletic defensive standout who has the tools to play all three outfield spots effectively. He's been a streaky hitter in parts of three MLB seasons, but he's still a major upside prospect at just 25 years old. The Royals have already registered interest in him, so such a move isn't far-fetched in the least. The problem here is that Bradley is under team control (with arbitration factored in) until 2020 and will likely only be dealt for an absolute premium prospect package. 
If the Royals decide to play ball, we know that new Red Sox GM Dave Dombrowski is prone to making bold-stroke moves (as he did in Detroit), and we wouldn't put it past him to stock up on Royals prospects in order to land a top-line starting pitcher via trade -- ESPECIALLY if the team can't land David Price or another ace in free agency.
Brett Gardner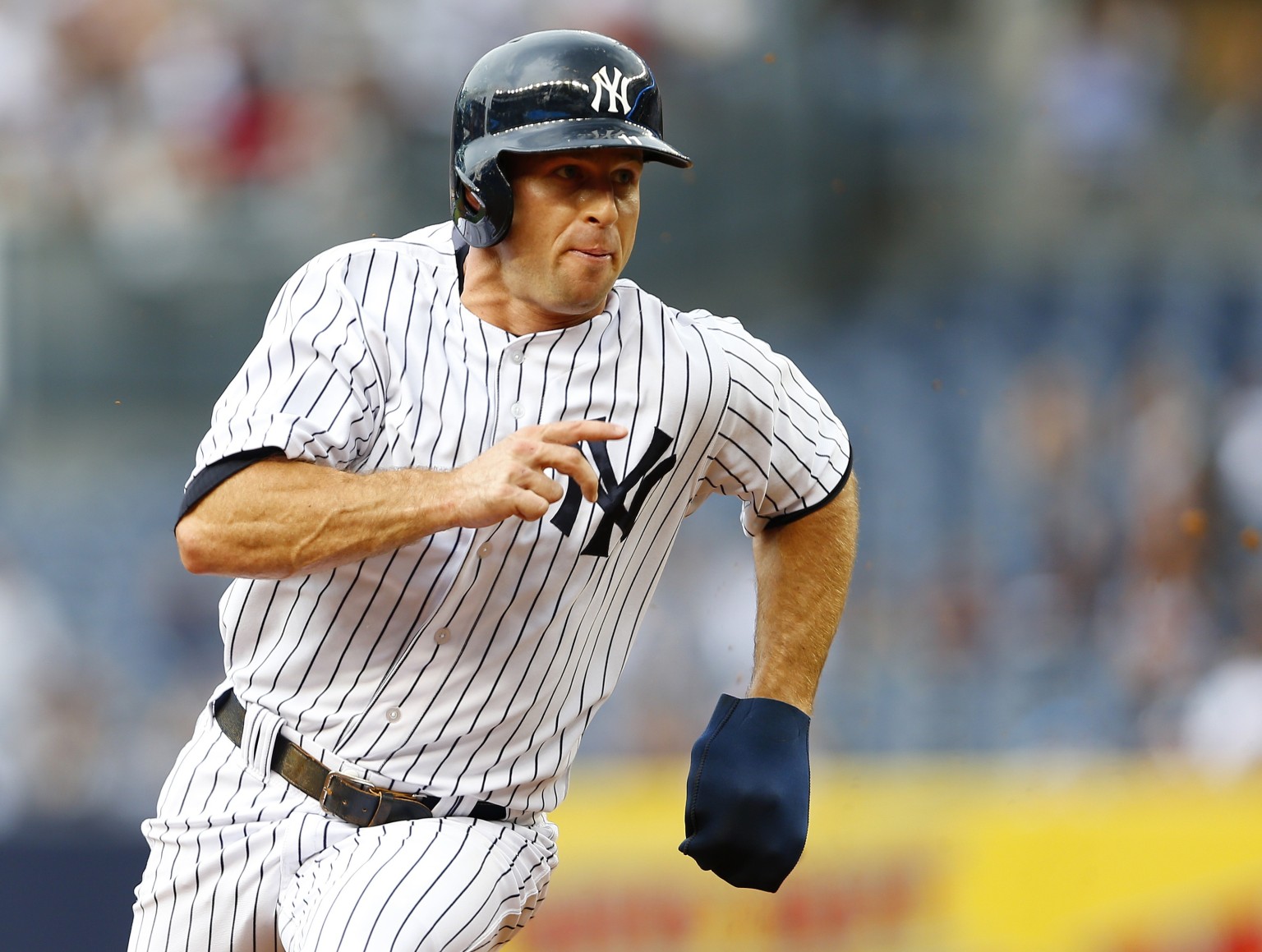 The New York Yankees' acquisition of former Minnesota Twins CF Aaron Hicks will ultimately leave Gardner as the odd man out in the Bronx. Gardner's all but destined to be trade bait, and we wouldn't rule the Royals out as a potential landing spot if Gordon walks elsewhere.
The 32-year-old lefty swinger replaced Gordon on the AL All-Star team this year when the Royals OF went down with a groin injury, and he's still got plenty of pop in his bat if his molten-hot first half of the 2015 season is any indication. He'll be a step down from Gordon as an on-base threat, and a couple notches down in the field as his defensive prowess continues to decline, but it's possible Kansas City can wrest him away for less than a premium if New York starts getting desperate to offload him early next year and starts dropping the price.
Ben Zobrist Zobrist replaced Alex Gordon in left field upon his arrival from Oakland via trade in July. GM Dayton Moore has made it clear that he'd be willing to re-sign Zobrist despite the fact that Omar Infante will be on the roster at Zobrist's anchor position of second base. We already know that the 34-year-old utility man would like to return to the Royals, and Gordon's departure would make a reunion more feasible from both a financial and playing time standpoint. 
Zobrist is drawing a ton of attention already in free agency, so the Royals will need to act relatively quick. If negotiations with Alex Gordon break down and it appears that he'll chance a more lucrative long-term deal elsewhere, don't be surprised if the Royals quickly put the full-court press on to retain Gordon.
Back to the Kansas City Royals Newsfeed
Related Topics: Royals Trade Rumors, Ben Zobrist, Alex Gordon, Brett Gardner, Royals Free Agent Rumors, Royals Rumors, Jackie Bradley Jr.