The 2014 MLB season was a long-overdue brush with success for the Kansas City Royals and their fans, regardless of the team's heartbreaking Game 7 loss to the San Francisco Giants in the World Series.
Kansas City will be forced to grapple with some major turnover in 2015, as James Shields, Billy Butler, and Nori Aoki are all donning new uniforms this spring. Can the Royals put everything together once again for another October run without these key pieces in play? Here's our 3 Bold Predictions For The 2015 Kansas City Royals.
1. Yordano Ventura will thrive as the team's ace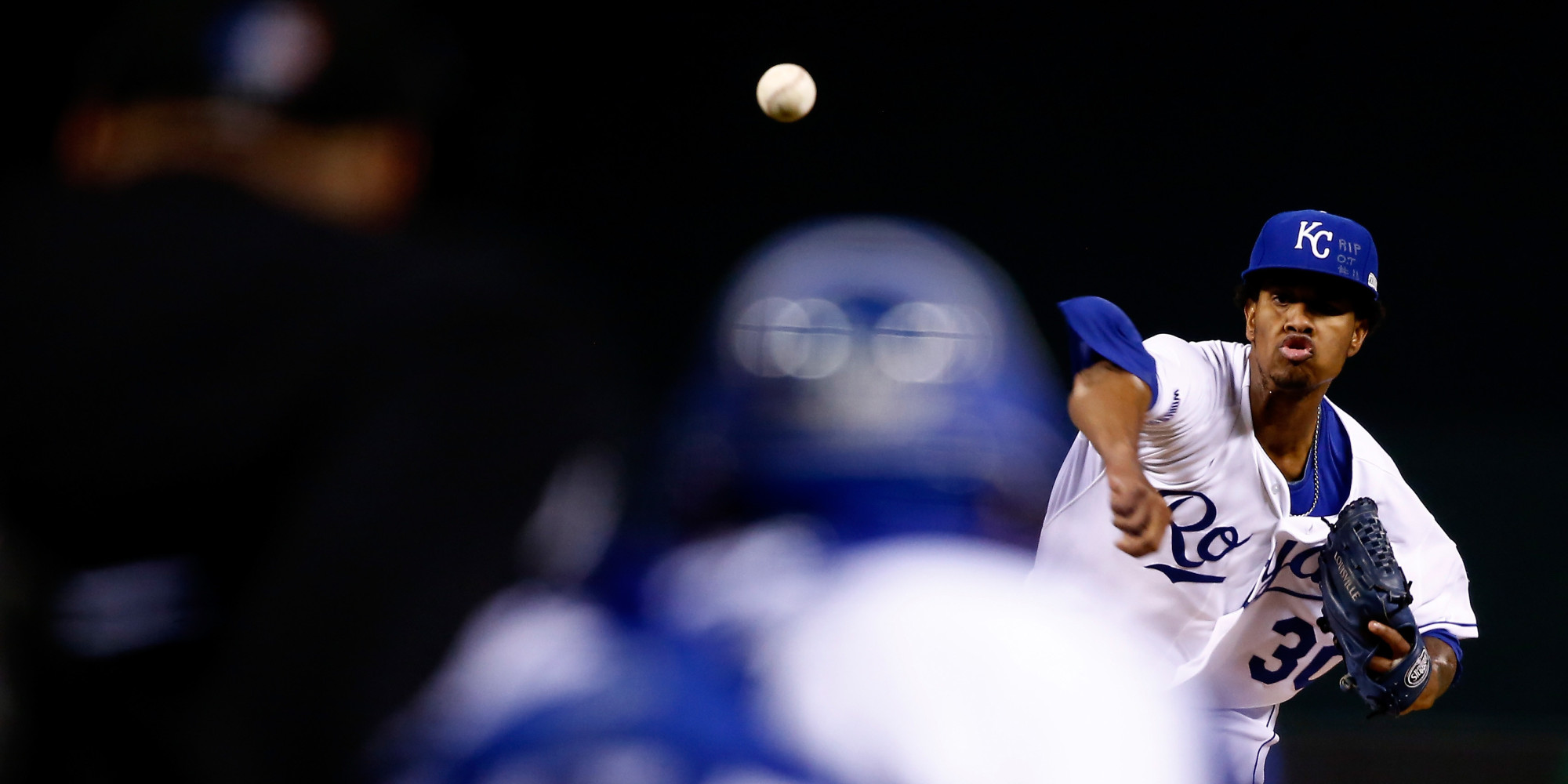 No James Shields means that it's 23-year-old Yordano Ventura's rotation to lead. While such responsibility would prove fatal for lesser prospects, Ventura's breakout onto the scene in 2014 was no fluke. He has the peripherals and pure stuff to make the jump from rotation piece to true ace, and we're seeing a sub-3 ERA and an improve K/BB ratio (2.30 in 2014) in his future.
2. Kendrys Morales and Alex Rios will struggle as Butler, Aoki's replacements
The Royals declined to pick up Billy Butler's $12.5 million option this offseason and allowed Nori Aoki to walk via free agency as well, essentially replacing them with two declining veterans (Morales, Rios) coming off troubling years in 2014. While the moves may have made sense name-wise, these moves will be viewed as a decent-to-major downgrade altogether by season's end.
3. Kansas City will take over the AL Central
The bullpen's still great and there's plenty to like about the team's ability to get on base, and while the Royals got older in some spots, there's plenty of reason for optimism that the torrid Octobers of such players as Eric Hosmer will translate to big things in 2015. The AL Central is improved, but the Royals are deeper and more talented across the board than many have been giving them credit for following the departures of Shields and Butler. Here's the next step in the Royals' rise back to prominence -- a division title.
Follow our Kansas City Royals team page for the latest Royals rumors!
Back to the Kansas City Royals Newsfeed