Now that the NFL Draft is finally here, the question surrouding the Kansas City Chiefs is who the Chiefs will pick in the first round. The Chiefs hold the No. 28 overall pick in the first round of the Draft and there will be several quality players on the board that could help them make a return trip to the playoffs. Here are three players the Chiefs could take:
3. Josh Doctson, WR, TCU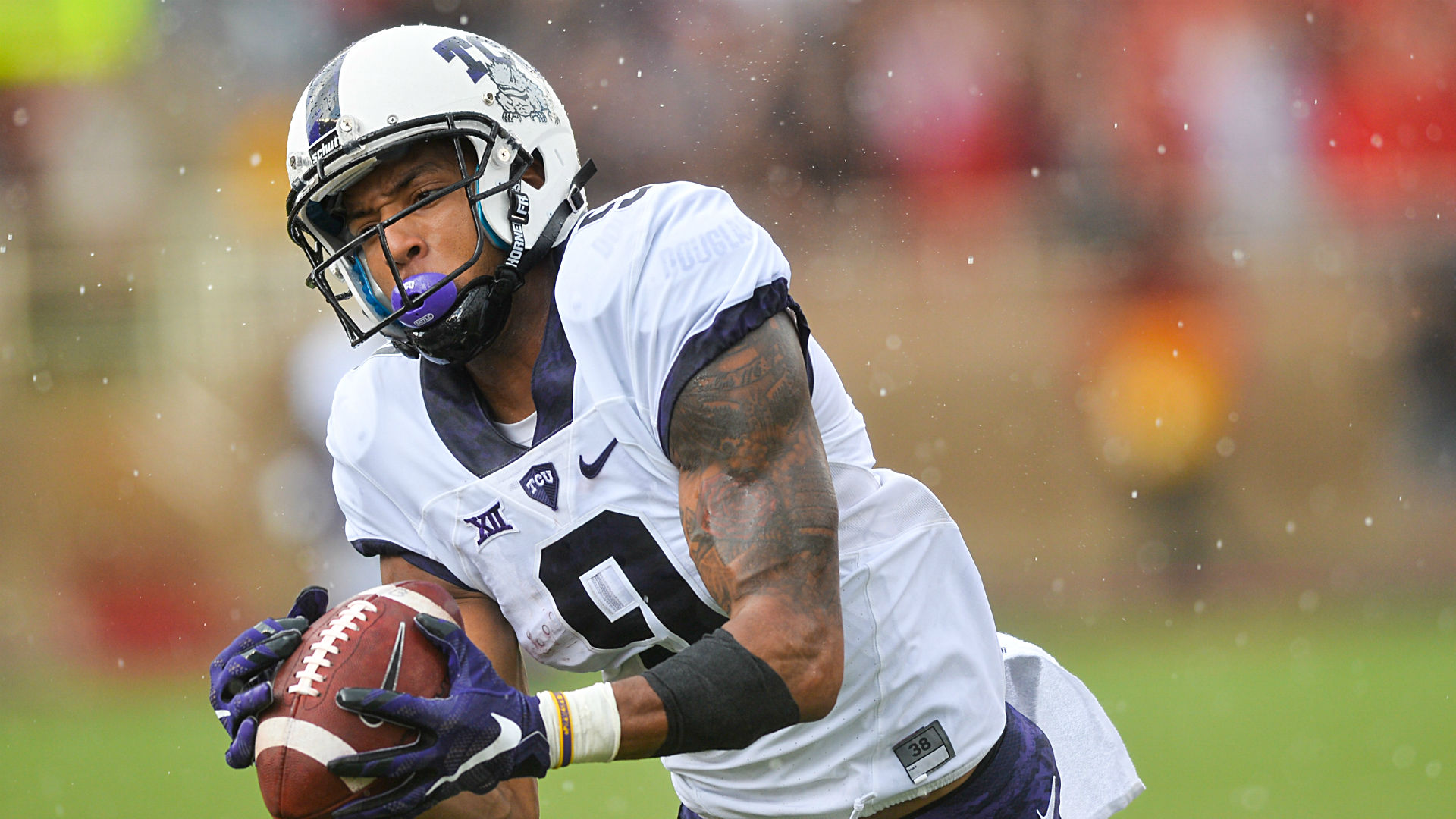 The Chiefs have Jeremy Maclin at one WR spot and hope that Chris Conley can take the next step. However, that's pretty much all the Chiefs have at WR at the moment. If Doctson is still on the board when the Chiefs are picking in Round 1, he could be pick. The Chiefs could use a WR with Docston's size, although they are also in the market for a slot WR. If the Chiefs want a WR, there should be a few options on the board in round one. For more Chiefs draft coverage, download the Chat Sports app. 
2. Eli Apple, CB, Ohio State
The Chiefs lost CB Sean Smith this season, leaving them with Marcus Peters as their only proven, reliable CB. While the team hopes Phillip Gaines and Marcus Cooper can step up, adding a corner in the first round would be smart. Apple might need some time to develop, he could contribute early. Of the CB prospects like William Jackson and Mackensie Alexander, Apple seems like the most likely to be on the board. Don't rule out Kendall Fuller here either. 
1. ILB Reggie Ragland, Alabama
The Chiefs have Derrick Johnson at one ILB spot, but he only has a few years left. Josh Mauga can be upgraded and the Chiefs need to add at least one ILB at some point during the draft. If Ragland is some how on the board when the Chiefs pick in the first round, he has to be the pick. A perfect fit for the 3-4 defense, Ragland could be a quality starter on Day 1 in the NFL. While Ragland would be a perfect selection, there's a good chance he's not the board when the Chiefs are on the clock. 
Back to the Kansas City Chiefs Newsfeed
Related Topics: Eli Apple, Reggie Ragland, NFL Draft News, Chiefs Draft News, NFL News, Chiefs News, Josh Doctson, 2016 NFL Draft