The 2016 NFL Draft is complete, but the Kansas City Chiefs haven't addressed all of their needs yet. That's a common theme across the NFL, as every team has positions that could use an upgrade. With only so much cap space and a limited number of draft picks, teams simply end up having needs that they weren't able to address before or during the draft. So what is the biggest team need for the Chiefs? We have the answer to that question below, and throw out a few potential players the team could add to help fill that need. 
Biggest Need:
Offensive Guard
The Chiefs spent a fourth round pick on Cincinnati's Parker Ehinger, but that's not enough to fix the Chiefs' issues at OG. Ehinger was a bit of a reach in the fourth and although he has potential, he's not ready to start for the Chiefs. Right now, the Chiefs are projected to start the season with some combination of Jarrod Pughsley, Jah Reid and Laurent Duvernay-Tardif starting at guard. None of those players performed well last season, and Pughsley had just five snaps last season. The Chiefs could really use an upgrade before the season starts. 
Who Kansas City Could Add: 
Matt Slauson
The Bears released Slauson after the draft and it was a bit of a surprise. He played really well last season, and although the 30-year old has only a few years left, he could start for a number of teams right now. The Bills and Chargers have already set up visits with Slauson and the Chiefs should as well. He'd be a major upgrade on the offensive line. 
Louis Vasquez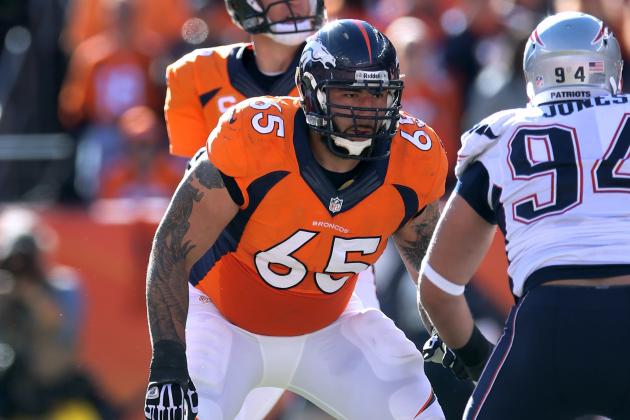 Vasquez is not the player he once was, but he'd be an upgrade for KC. His power blocking might not be the best fit for the Chiefs, but he's better than what KC currently has. An All-Pro in 2013, Vasquez regressed the past two seasons. But he's still just 29 years old. He's still on the open market and the Chiefs would be wise to at least give him a call. 
Jahri Evans The Saints cut Evans after he wouldn't take a pay cut, and the 32-year old has yet to find a new job. The Chiefs could start Evans for a year or two and allow him to help mentor Ehinger. Evans shouldn't be too expensive, especially since no one has signed him yet. Evans, despite being on the decline, would still be an upgrade for the Chiefs. 
Preseason Cut
There will be a few quality players that don't end up making team's 53-man rosters. Perhaps it will be a veteran that is cut in favor of a rookie. Maybe it's a young player with raw talent that a team tries to sneak onto the practice squad. Either way, if the Chiefs don't add anyone before the start of the preseason, expect them to monitor the waiver wire closely. 
Back to the Kansas City Chiefs Newsfeed
Related Topics: Louis Vasquez, Chiefs Rumors, Jahri Evans, Chiefs News, Matt Slauson, Chiefs Team Needs, Team Needs, NFL Draft