The Kansas City Chiefs surprisingly made the playoffs last season after winning their last 10 regular season games. Some called it a fluke, but we know better - it's time to stop underrating this team. Similarly, underrated players are a too-common reality of the NFL, whether that be in terms of their contract or how they are viewed by the fanbase and others. With that in mind, here are the three most underrated players on the Chiefs in 2016. 
WR Chris Conley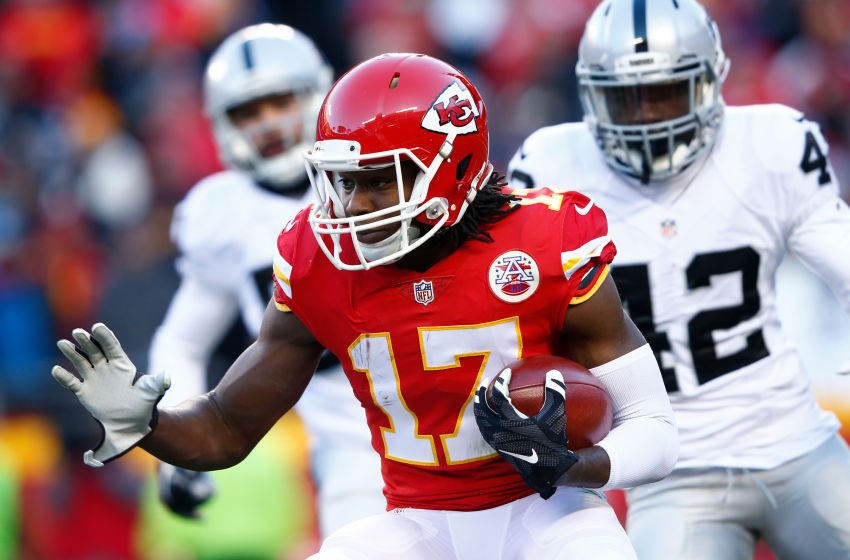 The Chiefs spent a third rounder on Conley last year, with the hope he could help out the team's lackluster WR corps. Jeremy Maclin is still the No. 1 option, but Kansas City is hoping for a big year from Conley. He has the ability and showed flashes in his 17-catch rookie season, but the Chiefs need a lot more from Conley this year - they really don't want to start Jason Avant/Albert Wilson across from Maclin. Conley certainly has the size, speed and ball skills to be a very good starter in this league.
OLB Dee Ford
The Chiefs spent a first rounder on Dee Ford, yet he has just 5.5 career sacks. However, four of those came last year, so at least he's trending in the right direction. Ford has been stuck behind Justin Houston and Tamba Hali, but that might not be the case this season with Houston coming off an injury and Hali getting older. Ford's career season-high for sacks is four, a figure he should pass this season. Look for him to make the most of the rare speed & strength combo that made him a first-round pick.
OT Eric Fisher
Many people view Fisher as a bust because he was the No. 1 overall pick. While he has become a reliable lineman, Fisher hasn't become the elite tackle the Chiefs have hoped for. However, there is reason to believe Fisher might take the leap this season. He's going to stay at left tackle for the whole season (shifting positions to help the team has slowed his development) and the Chiefs need him to make sure Alex Smith stays upright and healthy. If he wasn't the No. 1 pick, Fisher would be viewed as one of the best young tackles in the game - and sometimes that gets lost.
Follow our Kansas City Chiefs news page for all the latest Chiefs news!
Back to the Kansas City Chiefs Newsfeed
Related Topics: Chiefs News, Chris Conley, Dee Ford, Eric Fisher, NFL News