The Iowa State Cyclones have maintained their place as one of the best programs in college basketball in the first year under new head coach Steve Prohm, and they're looking to rebound from their first round upset loss to UAB last year and make their second Sweet 16 in three years. Here's everything you need to know about the Cyclones:
Resume:
Record - 21-11 (10-8 in Big 12)
RPI - 19
Strength of Schedule - 12
Starting Lineup:
G Monte Morris (Jr.) –14.2 ppg, 7.1 apg
G Matt Thomas (Jr.) – 10.6 ppg, 4.5 rpg
F Abdel Nader (Sr.) – 13.2 ppg, 5.2 rpg
F Georges Niang (Sr.) – 19.4 ppg, 6.2 rpg
F Jameel McKay (Sr.) – 11.8 ppg, 8.9 rpg
Key Player:
Georges Niang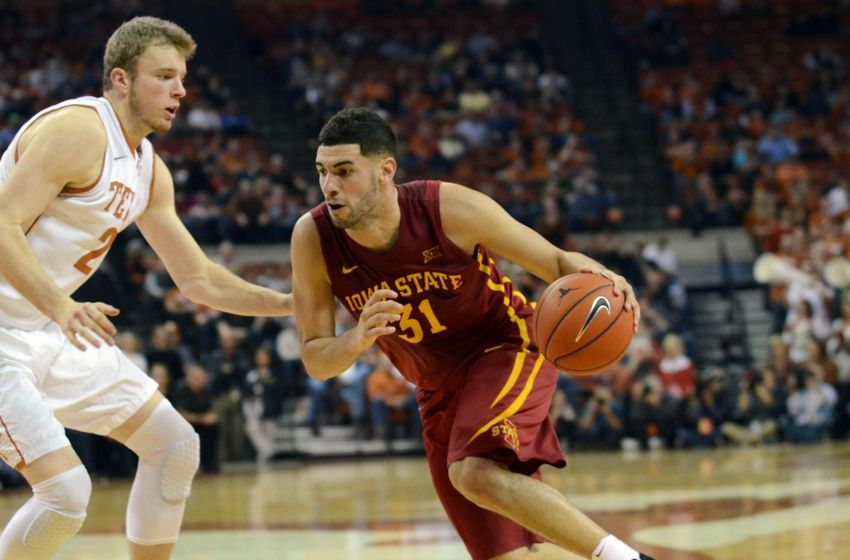 Niang is one of the best all-around players in the country. His ball-handling and passing ability allow him to run point guard even though he plays power forward for the Cyclones, and is the engine that drives Iowa State's up-tempo attack. He sometimes forces his offense, but when Niang lets the game come to him and plays pass-first basketball, Iowa State can beat anyone in the country.
Biggest Strength:
Offensive efficiency
The Cyclones have perfected their offensive system, as they have six players that average double figures, and they're all unselfish. Iowa State plays without a true big man, so they use their small lineup to push the pace and space the floor, creating open driving lines and shots. As a result, they rank 15th in the country in points per game, 20th in assists, and second in adjusted offense, per KenPom.com.
Biggest Weakness:
Depth
Even though Iowa State loves to play a fast-breaking, up-tempo style, they only use a seven-man rotation. Though that doesn't affect they way they play offensively, they can get worn down in high scoring games and have been very soft on defense to avoid getting in foul trouble.
Outlook:
Iowa State has shown they have the talent to beat anyone on any given night, but as they showed last year, they are capable of losing to anyone. Experience should help drive them to the Sweet 16, but they just don't have the depth to be a real Final Four threat.
Back to the Iowa State Cyclones Newsfeed
Related Topics: Big 12 Basketball, Iowa State Cyclones Basketball, College Basketball, NCAA Basketball, NCAA Tournament, Georges Niang