The Indianapolis Colts and Cincinnati Bengals battling for position near the top of the AFC, which brings an added level of intensity to a Sunday afternoon.
Bengals running back Giovani Bernard found that out the hard way when Colts defensive back Vontae Davis absolutely UNLOADED on the unsuspecting running back.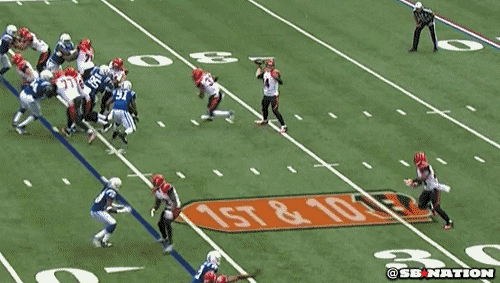 Bernard might want to keep his head on a swivel next time.
Back to the Indianapolis Colts Newsfeed