The Indianapolis Colts were one of the worst teams in the NFL in 2017, and while Andrew Luck's mysterious shoulder injury certainly didn't help them, this season also showed - again - just how many holes there are in Indy's roster. As such, they're looking to land a future star with the No. 3 overall pick. Here are three players they are targeting with that selection:
1) Quenton Nelson, OG, Notre Dame Fighting Irish
Nelson is clearly the best interior offensive lineman in this class and Indianapolis would be smart to invest in keeping Andrew Luck or Jacoby Brissett upright and giving them the best chance to succeed. They need to improve the interior, which will also help their running game that hasn't been consistent.
For more NFL Draft coverage and scouting reports, check out NFL Draft by Chat Sports on YouTube or download the Chat Sports app for iPhone or Android to follow NFL news, rumors, and scores!
2) Saquon Barkley, RB, Penn State Nittany Lions
The Colts desperately need to surround Luck with weapons, particularly at running back. Enter Saquon Barkley, who is probably the best pure talent in this class. He can do it all out of the backfield and has no weaknesses to his game. Sure, the Colts have Frank Gore, but this may very well be his last season and he can't do it on every down anymore. There's a good chance that Barkley will be the first non-quarterback taken.
Stick with us in the Chat Sports app or follow NFL by Chat Sports on Facebook to be the 1st to know every breaking story and all the rumors on the NFL!
3) Bradley Chubb, DE, NC State Wolfpack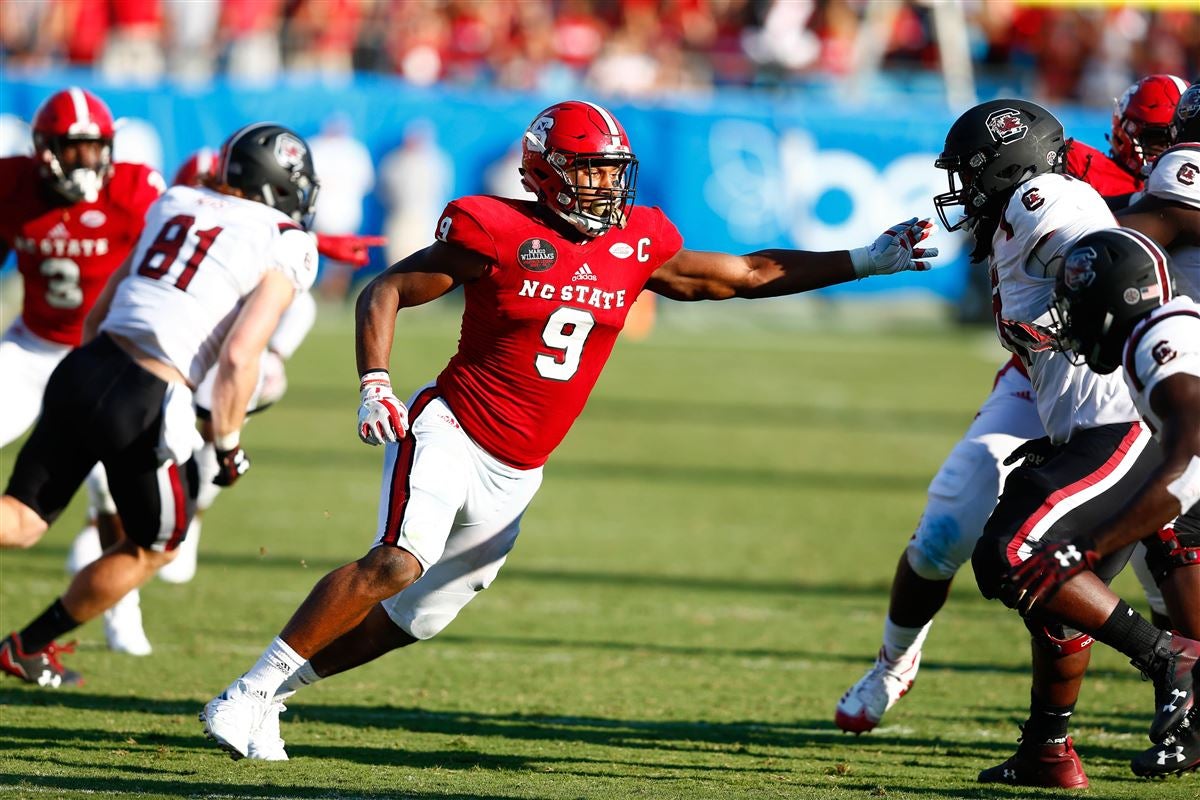 Chubb is arguably the best edge rusher in the draft and if you ask many scouts, he will go in the top five. The Colts have struggled to get after the quarterback for several years now and really need to find players they can build around on that side of the ball. Chubb had back-to-back seasons with 10 sacks and finished this season with 72 total tackles. 
Back to the Indianapolis Colts Newsfeed
Related Topics: Colts News, 2018 NFL Draft, Colts Draft News, NFL News