The Indianapolis Colts have plenty of decisions to make to open this offseason, with a list of cut candidates to mull over before setting up their game plan for the upcoming months in free agency and the draft. With that being said, here's our list of 3 Players The Colts Could Cut This Offseason.
WR Andre Johnson
Johnson had a pedestrian campaign in 2015, hauling in 41 balls for 503 yards and four touchdowns. His struggles reminded many of Reggie Wayne's in 2014, so it's no surprise that the Colts are considering eating the $2.5 million in dead camp to part ways with the former Houston Texans star.
That's a luxury they can afford with TY Hilton, Phillip Dorsett and Donte Moncrief on board.
LB Trent Cole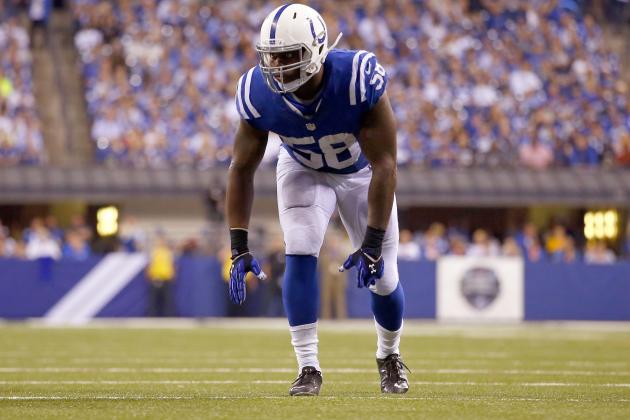 Cole did not live up to his billing in his first year with the Colts, making his two-year, $16 million salary seem exorbitant for a mediocre player. The Colts can take $6 million off their salary cap ledger by dropping Cole -- something they're likely to do with Cole getting up there in age (34) and the fact that they never really used him as a four-down linebacker.
LB Bjoern Werner Werner hasn't lived up to his first-round selection back in 2013, as he was relegated to mainly special-teams work in 2015. He's amassed just 6.5 sacks in 38 games with the team, looking overmatched or out of sorts for long stretches. Perhaps he'll do better in a different situation, but the time to cut ties in Indy is here.
Back to the Indianapolis Colts Newsfeed
Related Topics: Colts News, Trent Cole, Bjoern Werner, Andre Johnson