The Indiana Pacers currently hold the No. 18 pick in the first round of the NBA Draft, and though they may acquire more picks in any possible Paul George trade, they're going into the draft preparing to only have that one selection. So, who are they targeting? Here are the three prospects that are expected to be at the top of their draft board:
1) OG Anunoby, SF/PF, So., Indiana Hoosiers
6'8", 215 lbs. - 11.1 ppg, 5.4 rpg, 1.3 spg
This would be great value for Indiana, especially in the soon-to-be post-Paul George era of Pacers basketball. He is already a dynamite defender who can lockdown opponents on the perimeter or in the post, and while he's still a work in progress offensively, he is just scratching the surface of how good he can be.
Worst case scenario, Indiana gets an athletic lockdown defender they can keep around for a while. Best case scenario, he develops into a key part of their future core.
Connect with Chat Sports:
Chat Sports on About.Me
Chat Sports Content Jobs on Zip Recruiter
Chat Sports on Vimeo
WATCH: Chat Sports' Periscope NBA Mock Draft
2) Bam Adebayo, C/PF, Fr., Kentucky Wildcats
6'10", 250 lbs. - 13.0 ppg, 8.0 rpg, 1.5 bpg
Adebayo was projected to be a top 10 pick earlier in the season, and while he's now projected to go late in the first round, his talent level is high enough for the Pacers to feel like they got a steal if the land him. He would give them a big man with the foot speed to defend both in paint and on the perimeter, making him a good pair with Myles Turner. Plus, his elite athleticism also gives him a good deal of upside, especially as a lob threat off the pick-and-roll.
3) T.J. Leaf, PF, Fr., UCLA Bruins
6'10", 220 lbs. - 16.3 ppg, 8.2 rpg, 2.4 apg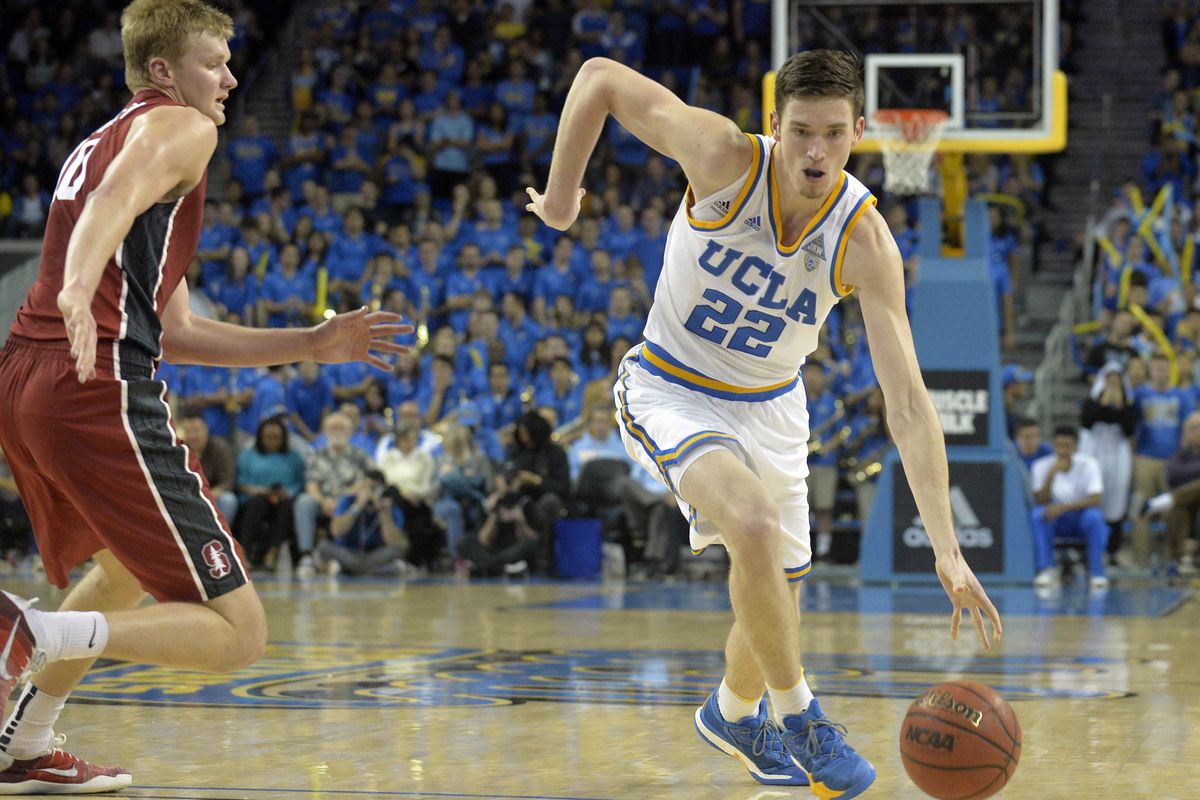 Leaf could very easily go earlier than this (Miami has some interest in him at No. 14), and he could go much later, but the Pacers have interest in him - especially considering how much they value spacing the floor and perimeter shooting. While he will never develop into a go-to guy, Leaf is a very smart complementary player who will be able to make an immediate impact as a stretch four. Indiana's front office values players with a high basketball IQ.
Follow our Indiana Pacers team page for all the latest Pacers draft rumors!
Back to the Indiana Pacers Newsfeed
Related Topics: Pacers Draft Rumors, 2017 NBA Draft, NBA Draft Rumors, 2017 NBA Draft Rumors, NBA Rumors, Pacers Rumors, OG Anunoby