Steve Mather
There is a goal.
26 mins
Post update
Stoke 0-0 Hull
You have to say there is not an awful lot going on out there in terms of attacking play.
A bit of quick-thinking from Andre Vidigal sends Sead Haksabanovic in on goal.
He opts to square it to Wouter Burger but it's behind him and they have to recylce.
Burger then claims for a penalty as the ball strikes a defender's arm as he sends it into the box - but nothing doing from the ref.
Article Reactions
Post update
Stoke 0-0 Hull
Peter Swan
Former Hull City defender on BBC Radio Humberside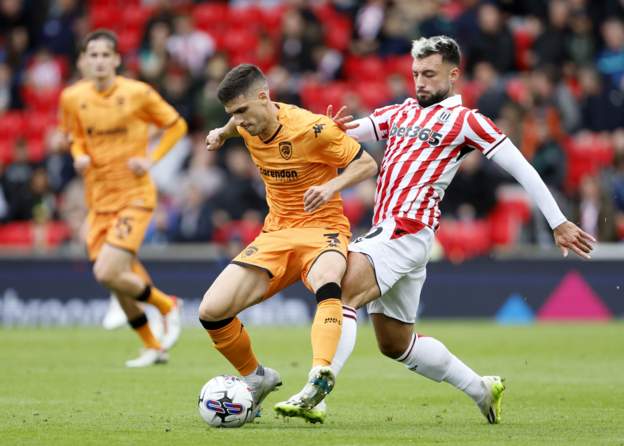 PA MediaCopyright: PA Media
Hull have created nothing yet.