The Houston Texans won the AFC South for the third time in five years last season, but were unable to win a game as they were upset by the Kansas City Chiefs in the wild card round. Many think they could take a step back this year, yet we don't think that will be the case. Here are three reasons why the Texans will make the playoffs (again) this season:
3) J.J. Watt's dominance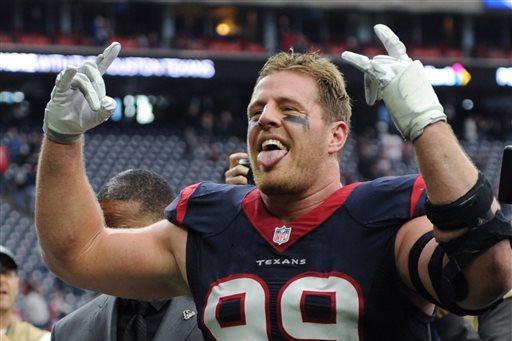 J.J. Watt isn't just the best defensive end in the game nor the best defensive player in the league. He's the best and most impactful player in the entire league. Even taking his offensive contributions out of the equation, no player causes more havoc and changes more opposing team's gameplans than Watt. Those who play with Watt instantly become better assets both because of the inevitable double teams he draws on the edge and the passion that makes others want to follow his example. The Texans defense is great bordering on unstoppable, and Watt's the main reason why.
2) Bill O'Brien
I think it's time we started giving O'Brien the credit he deserves for being an excellent coach. He's led the Texans to two winning seasons in his two years at the helm despite dealing with terrible quarterback play and an amazing rash of injuries. Now that he has a QB he likes (more on that in a second) and a healthy roster, Houston could go on a Panthers-like run in 2016.
1) Brock Osweiler
Sure, you can have your doubts about Osweiler's ability as a quarterback and if the Texans overpaid for him, but the bottom line is that he is a MAJOR improvement over Brian Hoyer and everyone else that played QB for Houston last year. He is still developing, but there's no denying his physical talent. He has one of the strongest arms in the league, and is athletic enough to avoid the rush and be a threat on the ground. 
Even if he's not the above-average quarterback the Texans are hoping, he'll be an improvement as long as he isn't bad.
Back to the Houston Texans Newsfeed
Related Topics: Brock Osweiler, Texans News, Bill O'Brien, J.J. Watt, NFL News