J.B. Bickerstaff has coached the Houston Rockets on an interim basis since Kevin McHale was fired just 11 games into the season, and he seems unlikely to get the permanent job with Houston currently sitting with a 38-41 record and out of the playoffs. If the Rockets decide do go in a different direction as expected, who will they target? Here are the top five candidates to be Houston's head coach next season.
5) Mark Jackson, former Golden State Warriors head coach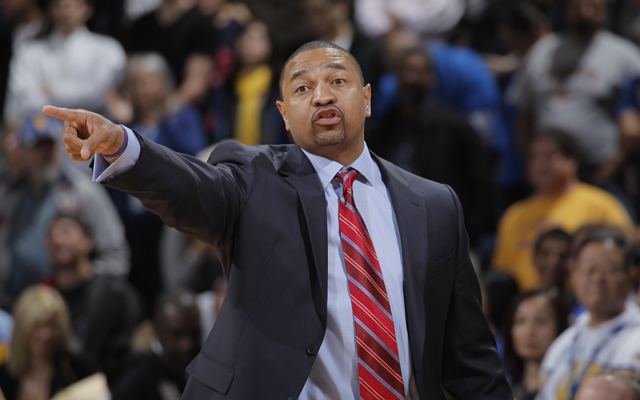 Jackson's only three seasons of coaching experience came with the Warriors, who he guided from a 23-43 record in his first year to a 51-31 record in his third year. Though he was fired after that year (2014) and Golden State won the title in 2015, he is credited for building the foundation that has led to the Warriors' success. There are major questions about his ability to get along with members of the front office, which led to his ousting in Golden State. That could be a big issue again in Houston, but he has a proven track record of winning consistently in the Western Conference.
4) Tom Thibodeau, former Chicago Bulls head coach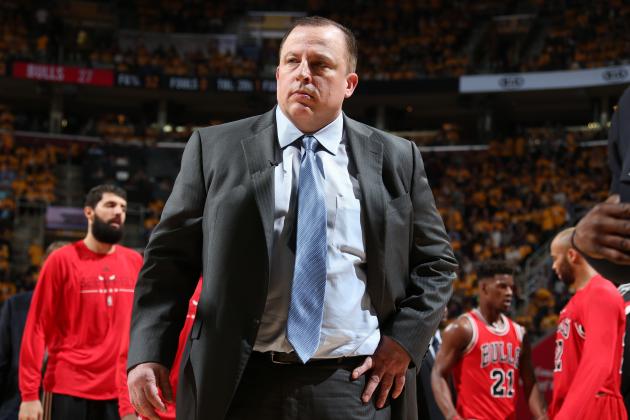 Thibodeau served as head coach of the Chicago Bulls from 2010-2015, leading them to three 50-win seasons in his five seasons with a 255-139 overall record. Chicago made the Conference Finals in Thibodeau's first year, but failed to advance past the Conference Semifinals in each of the last four seasons, which caused the Bulls to fire him. However, he is respected as one of the best coaches in the sport, particularly defensively.
3) Jay Wright, Villanova Wildcats head coach
Wright's getting a lot of interest from NBA teams after winning the national title with Villanova (particularly the Suns), and Houston should be another team that sees if he's interested in leaving the college game. Houston's perimeter-oriented personnel would fit in perfectly with Wright's coaching scheme - and he would fix the mess going on in the locker room.
2) Luke Walton, Golden State Warriors assistant coach
Walton will be perhaps the most sought-after coach on the market this offseason after leading the Warriors to the best start in NBA history as their interim head coach with Steve Kerr sidelined. That is the only time Walton has been a head coach in his career, but he'll be the top candidate for every opening this offseason. The Lakers and Knicks are expected to be the favorites to land him, yet Houston has a top quality roster that no one else can offer him. Expect Houston to at least kick the tires to gauge Walton's interest.
1) Scott Brooks, former Oklahoma City Thunder head coach
Brooks has a previously relationship with James Harden from their time with the Thunder, and he was a member of the Rockets' 1994 championship team. He was heavily criticized for failing to win a title in OKC, but he still went 338-207 and led them to the playoffs in five of this seven years at the helm. 
Follow our Houston Rockets news page for all the latest Rockets news!
Back to the Houston Rockets Newsfeed
Related Topics: Jay Wright, Scott Brooks, J.B. Bickerstaff, Kevin McHale, Luke Walton, Rockets News, Tom Thibodeau, NBA News, Mark Jackson