The Houston Rockets finished just three wins short of the ultimate NBA Finals stage, but there's still plenty to celebrate if you're a Rockets fan. The focus now shifts to the summer ahead and addressing some of the uncertainties around the franchise, but there's still plenty of reasons to be optimistic about Houston's chances next season:
3) Harden's continued improvement
Harden took the leap from an All-Star to a superstar last season, and he'll only continue to improve. His defense went from hilariously awful to respectable, and while his offense is already unstoppable, critics want to see him play with more consistency. Once he sures up those two areas...no Stephen Curry will keep him from winning MVP.
2) Expected eturn of a cheaper Josh Smith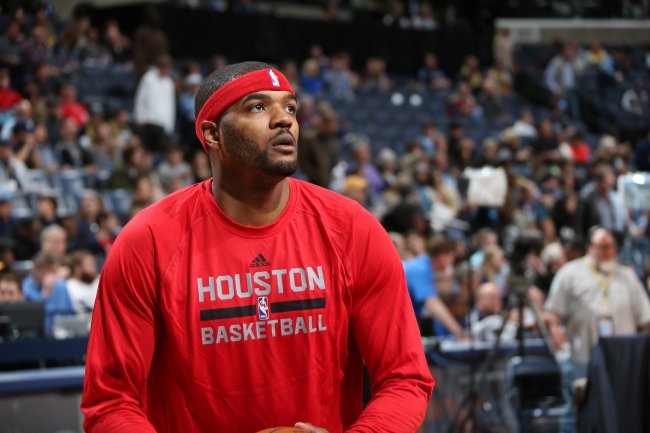 Smith hits unrestricted free agency this summer with three years and $20 million worth of pay still on its way from the end of his time in Detroit. He'll garner some interest around the league, but there's also a good chance he'll take a pay cut (not needing the money) and remain in what was a fruitful and enjoyable situation for him working under the tutelage of Kevin McHale in Houston.
1) Improved Health
One of the biggest surprises in Houston's season was that they were able to make their postseason run without starting point guard Patrick Beverley or sixth man Donatas Motiejunas. While Howard will probably still have to sit out some games next year since he can't stay healthy, both Beverley and Motiejunas will be back and better and ever.
Follow our Houston Rockets team page for all the latest Rockets news and rumors!
Back to the Houston Rockets Newsfeed