The Green Bay Packers saw their 2015-16 season cut shot in the playoffs by the Cardinals, but this team is determined to get back to the postseason and make another run at the Super Bowl. Here are three reasons why the Packers are guaranteed to make the playoffs again this season:
3) Eddie Lacy's rebound season
"Fat Eddie Lacy" is no more. The big man had an extremely frustrating season last year after coming in overweight, but he has taken the steps this offseason to rededicate himself to his body - and the results will be great. After running for just 758 yards last year, an in-shape Lacy will be able to make use of all of his tools. Expect him to re-emerge as one of the league's best backs in 2016.
2) Weak NFC North
Green Bay has owned the division for the past decade, and that will continue to be the case in 2016. Both the Bears and Lions both are distant longshots at putting forth .500 records. The Vikings overachieved in a big way last year, and they may take a step back if Teddy Bridgewater doesn't improve. Add in the fact that the Packers likely won't have to deal with the multitude of injuries they had to in 2015, and they'll put themselves at the top of the division again in 2016.
1) Aaron Rodgers' greatness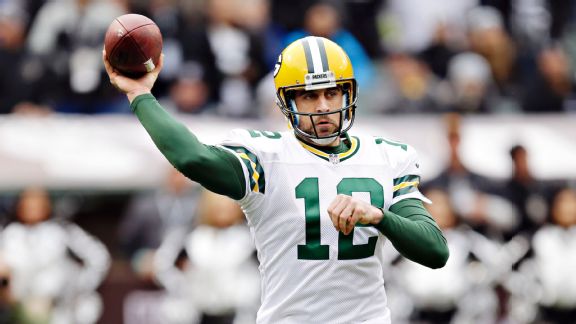 Rodgers has largely been overshadowed by Carolina's Cam Newton and New England's Tom Brady over the last year, but don't start underestimating Rodgers or taking his greatness for granted. No one else in the league has his deadly combination of smarts, arm strength and accuracy, all of which kept a depleted Packers offense among the best in the league. Now that his weapons are fully healthy, watch out.
Back to the Green Bay Packers Newsfeed
Related Topics: Aaron Rodgers, Packers News, NFL News