The Green Bay Packers have clinched a playoff berth and have an NFC North title in sights, but they've got bigger fish to fry as the calendar year comes to a close. Here's 3 Reasons Why The Packers WILL Win The Super Bowl.
3. Aaron Rodgers Is Still Aaron Rodgers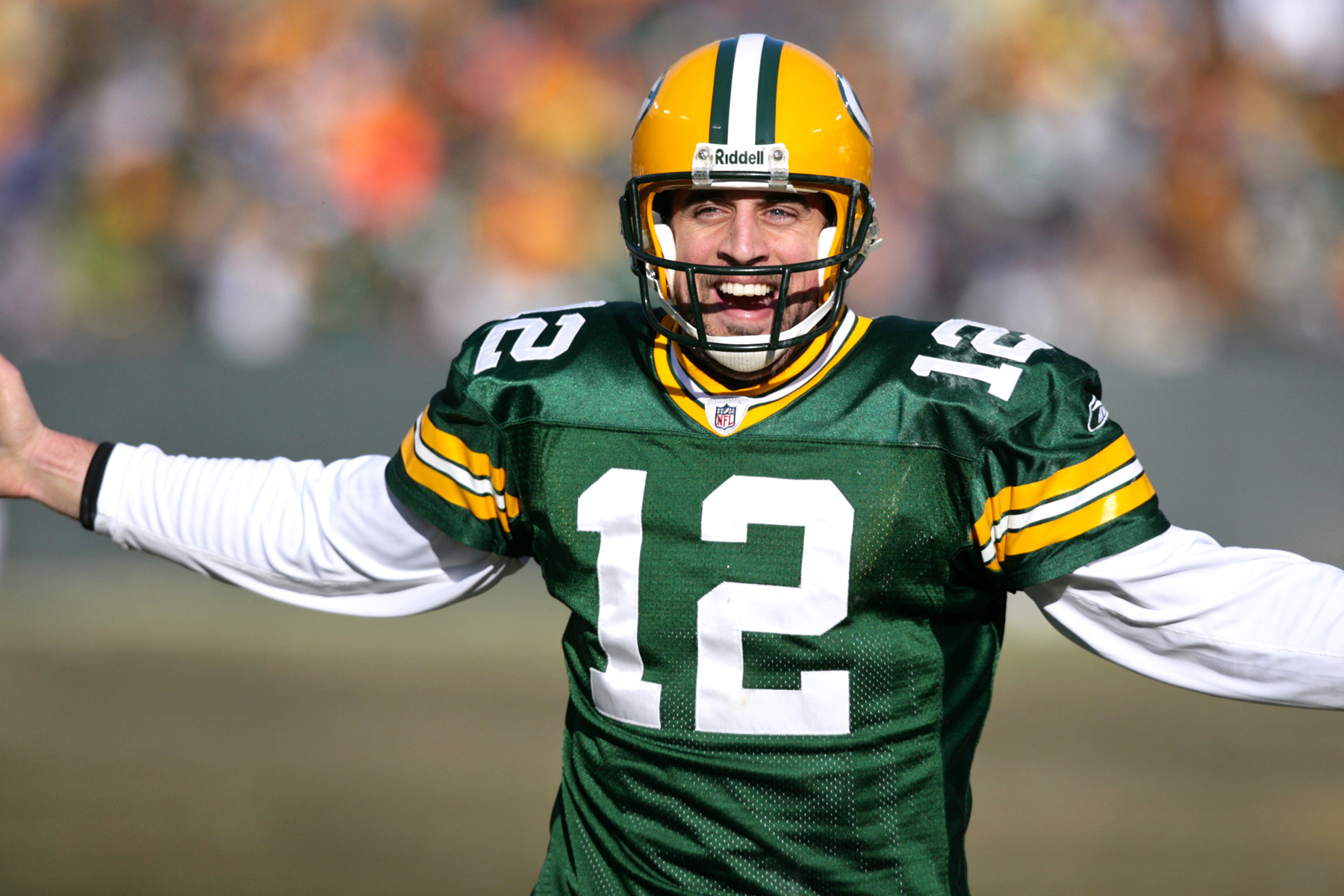 Relegated to the background a bit with the rise of other quarterbacks such as Carolina's Cam Newton, Rodgers just keeps plugging away at an elite level for Green Bay. In fact, it appears the league is starting to take his sustained brilliance for granted.
Yes, his completion rate and average passing yards per attempt are down from his otherwordly career marks. But, he's still got 29 touchdowns to just six interceptions and remains the most intelligent quarterback in the league when it comes to trusting progressions and making in-game adjustments. While Green Bay has been in an NFC North dogfight all year and has underperformed at times in 2015, counting out Rodgers is silly -- especially with his history as a clutch quarterback taken into account.
2. The Defense Is Built For January
Green Bay may be just 17th in total defense (351.7 yards per game), but they continue to man up in the red zone and force opponents into field goals with a short field behind them. The Packers are the worst-ranked total defense in football to give up less than 20 points per game (18.9). No team with a ranking under #13 other than Green Bay is giving up any less than 20.5 points per game.
Somehow and some way, Green Bay is fifth in the NFL in points against -- a testament to just how opportunistic this defense has been and how well they've performed with their backs against the wall.
1. It's Time
There's always seems to be one team which flies under the regular season radar that makes a huge impact in the playoffs. The Packers are custom built to do just that with an underrated running game, an effective red zone defense and a quarterback fresh off an MVP season.
Arizona and Carolina may be getting the NFC hype, and deservedly so. But, there's no team in the conference that we'd feel better betting on in a road game in either of those teams' stadiums than the Packers. The Seahawks are still lurking on the periphery, but their recent upsurge has masked the inconsistency on both sides of the ball which plagued them for half of a season. If we were betting men/women (who are we kidding, we are!), we'd plunk down some hard-earned cash on the Packers to make a title run.
Back to the Green Bay Packers Newsfeed
Related Topics: Aaron Rodgers, Packers News