The Packers rumors around who Green Bay will target in free agency is growing with the NFL new year starting on March 14th at 4 pm ET. Prior to 4pm ET on March 14th, teams must submit qualifying offers to their restricted free agents and all teams must be under the salary cap. The Green Bay Packers right now sit with $17.1 million in cap space, which is the 27th most in the NFL. Green Bay finished third in the NFC North with a 7-9 record and have holes that need to be addressed to get back to the playoffs in 2018. Here are three players the Packers could sign in free agency:
For more NFL Free Agency coverage, check out and subscribe to the NFL Daily Podcast or download the Chat Sports app for iPhone or Android to follow NFL news, rumors, and scores. 
1.) Trumaine Johnson, CB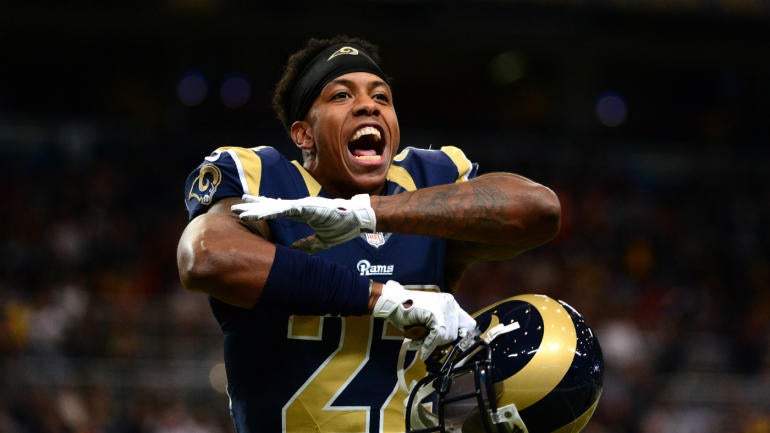 The Packers need help at the cornerback position after allowing the second most passing touchdowns in the NFL last season with 30. The Packers are competing with multiple teams for Trumaine Johnson who is regarded as the top corner on the market. Johnson had 65 tackles, two INTs, one FF, and one TD in 2017. His market value according to Sportac is around $13.6 million per year, which means the Packers should be able to sign him. Adding Johnson to the Packers would be a huge lift for a team that struggled to cause turnovers last season.
2.) E.J. Gaines, CB
If the Packers miss on Johnson look for them to target a cornerback like E.J. Gaines. Green Bay's secondary has been one of their biggest weaknesses over the past several years and is the area they're expected to try and upgrade the most this offseason. Gaines may not be a true No. 1 corner, but he's definitely a quality starter. Green Bay probably won't get into a bidding war for his services, but with new general manager Brian Gutekunst, they're not going to shy away from going after players of Gaines' ilk.
3.) Eric Reid, S
Sticking with the secondary, Reid would be an excellent addition on the back end of that group. At 26 years old, Reid is still a young player who has proven to be one of the better cover safeties in the league - when healthy. He has missed 12 games over the last two seasons, but that may just drive his price down.
Subscribe: To the Chat Sports YouTube Channel for all the latest NFL news and rumors!
FOLLOW: Mitchell Renz is the Senior Writer & On-Air Host at Chat Sports. Check out his article archive and live videos on Chat Sports Facebook page. Please follow him on Twitter @MitchellRenz365. 
Back to the Green Bay Packers Newsfeed
Related Topics: Trumaine Johnson, Eric Reid, Green Bay Packers, Green Bay Packers 2018, ej gaines, Green Bay Packers News, Packers Rumors, Packers News, Packers free agents