The Green Bay Packers have already made a flurry of moves this offseason, including a good number of cuts. We all know that cuts are a major part of the NFL preseason, and as we approach the start of training camp, which notable Packers may be the best to be released? Here are the three most likely:
1) QB Brett Hundley
Hundley played OK in Aaron Rodgers' absence last season, yet his performance also showed that he isn't the heir to the throne. Green Bay's trade for DeShone Kizer sent a message that Hundley's time with the team is likely over. He'll still likely compete with Kizer for the backup job but, with only $56K in dead cap on the final year of his contract, the Packers seem content to cut Hundley if they aren't able to trade him. 
2) TE Lance Kendricks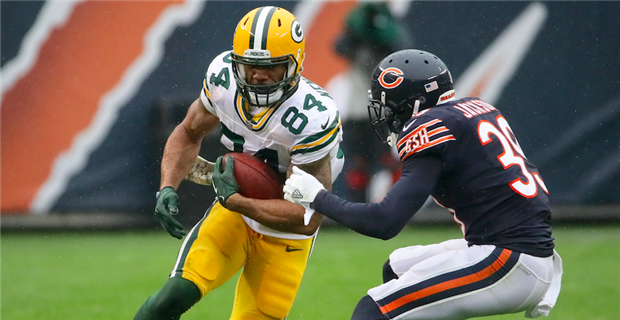 Kendricks was cut by the Rams in 2017, which lead to him signing with the Packers. Kendricks will make 2.23 million in 2018 with a dead cap hit of $600K if he is cut. His production hasn't been there, either, as he only caught 51 percent of his 35 targets last season with one touchdown. With Jimmy Graham now in the fold as the go-to tight end, saving $1.63 million may be worth it to the Packers.
3) LB Clay Matthews


Matthews will enter 2018 at 32 years old and is scheduled to make $11.36 million with zero dead cap space if he is cut. Matthews missed two games last season and four games in 2016 while showing a decline in his ability on the field, going three seasons without double-digit sacks. He has 68 total tackles in the last two seasons combined, which isn't worth his contract.
However, Green Bay's defense isn't exactly overflowing with talent. The Packers could absolutely keep him around as a defensive leader and hope he recaptures some of his old production under Mike Pettine. But, if Green Bay wants to save a big chunk of money, releasing him will accomplish that.
Stick with us in the Chat Sports app or follow NFL by Chat Sports on Facebook to be the 1st to know every breaking story and all the rumors on the NFL!
Back to the Green Bay Packers Newsfeed
Related Topics: Packers News, NFL News