The Green Bay Packers are heading into a crucial offseason as they try to build on the momentum of this past season's NFC Championship Game berth. As such, they need to re-sign some of their key free agents. Here are the three key Packers players who are free agents this offseason:
RB Eddie Lacy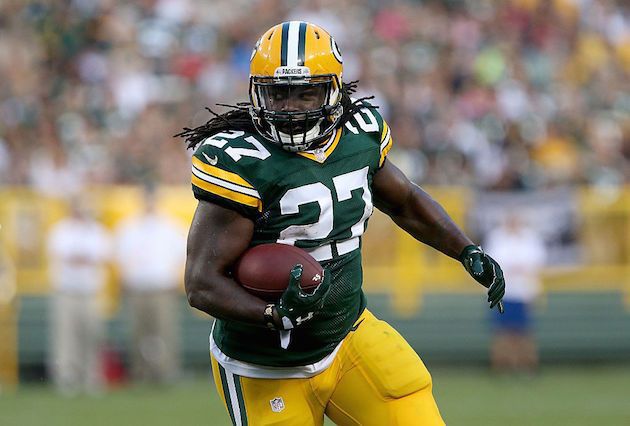 Lacy hasn't proven to be the dynamic player he was during his first two seasons in the league, and his future with the team has become a bit more muddled with Ty Montgomery now making the full-time switch to running back. However, Lacy is still a great power back and provides value as a between-the-tackles runner. Green Bay should be able to re-sign him for relatively cheap, too.
OLB Julius Peppers
Peppers just turned 37 years old, but has still proven his effectiveness, racking up 7.5 sacks in the regular season with another one in the postseason. One thing is for sure - the Packers aren't going to pay him anywhere near the $8.6 million he made last year. If he's willing to take a sizable pay cut, he'll come back - but expect him to explore his worth on the open market.
TE Jared Cook
What to do with the man who caught that epic pass from Aaron Rodgers that led to the win over the Cowboys in the playoffs? The eight-year veteran only played in 10 games and caught just 30 passes in the regular season, but became a real difference maker in the playoffs, where he caught 18 passes for 227 yards and two touchdowns. Expect the Packers to bring him back.
Follow our Green Bay Packers news page for all the latest Packers news!
Back to the Green Bay Packers Newsfeed
Related Topics: Packers News, NFL News