Stuart Franklin/Getty Images
The PGA Tour has announced a new pace-of-play rule designed to punish the worst offenders, introducing an Observation List with warnings for players who exceed a shot time of 60 seconds.
Per ESPN's Bob Harig, the new rules will go into effect at the RBC Heritage in April. Players will be placed on the list after a first warning, and a one-stroke penalty will be levied after the second. Fines will be increased "substantially."
Crucially, the list will not be made public and only the offenders will be notified.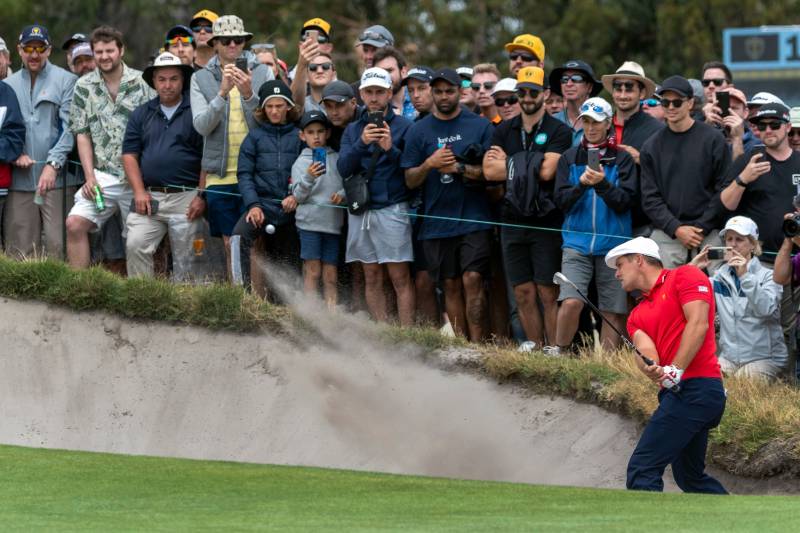 SIMON BAKER/Getty Images
PGA Tour COO Tyler Dennis explained the thinking behind the change:
"What comes with this is we need to make sure there is a deterrence in place.