We're headed for an epic finish in the 2015 PGA Championship, with Aussie star Jason Day leading the pack in front of sudden superstar Jordan Spieth and a host of other worthy contenders. Will Day finally win his first major after tying for second in three others? Can Spieth climb to the top and secure the third major championship of his amazing 2015 season? Is there a dark horse ready to steal Day and Spieth's thunder? Here's 3 things to watch for in Sunday's final round.
1. A Sunny Day In Wisconsin?
In pursuit of his first major victory, Day posted five birdies and an eagle in the final 10 holes of his Saturday performance, shooting a 6-under-par 66 in the third round to move to 15 under par overall and stake himself to a two-stroke lead.
"I've been here before, so I kind of know what to expect," Day said after his stellar Saturday run. "My confidence level is high, but I'm just more enjoying just being out on the golf course, rather than in previous positions that I've had in major championships, I've viewed them as very stressful and kind of hard to go out and play the next day," Day added. "But I'm enjoying myself so much on the golf course. It's been fun to be out here in pressure situations. It's good to be in contention, especially on Sunday. It's good to have the lead, so that's a plus."
Day has nine top-ten finishes in 20 majors played, so he likely won't be rattled by a charging Spieth or the rest of the leaderboard. However, whether that's enough to stave off the challengers behind him remains to be seen.
2. The Spieth Factor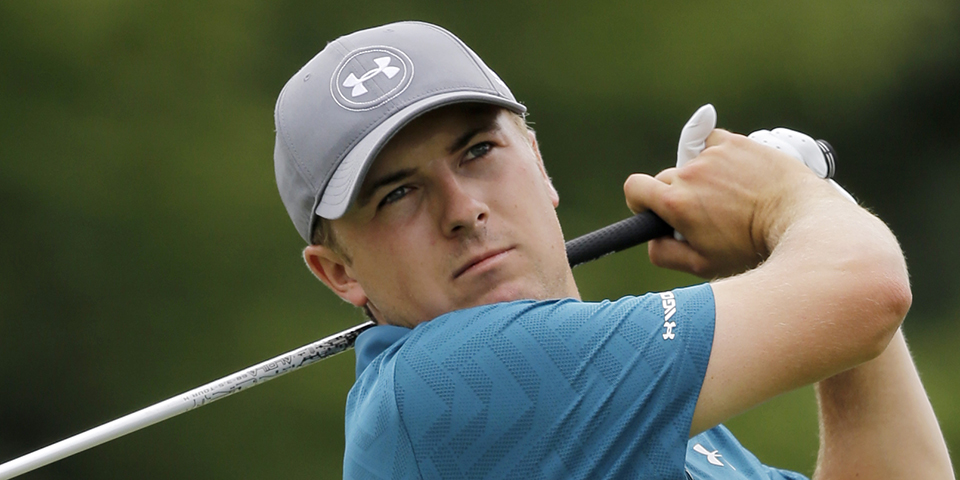 Spieth burst onto the national scene in 2015 by gobbling up the first two majors of the season before flirting with a trifecta at The Open Championship. However, Sunday's final round may be the biggest of all for the 22-year-old prodigy. After closing a wide gap on Saturday's back nine with six birdies (including a exhilarating birdie-birdie-birdie closeout) , Spieth is breathing down the neck of Day with his third calendar major and the #1 overall ranking in the world on the line.
Win this and Spieth rewrites the record books and unseats Rory McIlroy atop the PGA mountain. It's a lot of pressure, but he's shown time and time again this year how clutch he is when the chips (and putts) are down.
3. A Diverse Leaderboard
The current group of players in the hunt hail from Australia, the U.S., South Africa, Germany, England and India. There is also Tony Finau, a Utah native who is currently the only player on the PGA Tour of Tongan and American Samoan descent.
Six golfers are within five shots of the lead -- a not-so-insurmountable climb for any of the contenders considering how unpredictable and chaotic this tournament (especially with Mother Nature in the equation) has been at times.
Also, keep an eye on the ever-present Dustin Johnson. He may be six shots back in 8th place, but he's got the game and the pedigree to vault up the leaderboard in rocket-like fashion.
Back to the Golf Newsfeed
Related Topics: Jason Day, Tony Finau, Dustin Johnson, PGA Golf, PGA Tour Golf, 2015 PGA Championship, PGA Championship, Jordan Spieth, PGA Tour