The Golden State Warriors came up just short in the NBA Finals, and now the Warriors are focused on the offseason and making their team even better. The Warriors have enough cap space to be in the mix for some of the bigger names this offseason, and can create more if needed. The Warriors have already said they're going to be aggressive this year, and yes, that means Kevin Durant.
We're disregarding the Warriors' own free agents (like Harrison Barnes and Festus Ezeli) and are instead focusing on players the Warriors could sign away from other teams. This isn't every player the Warriors will have at least some interest in, but it's the ones who should be near the top of their list. With that in mind, here are five free agents the Warriors will target this offseason. 
5. Jared Dudley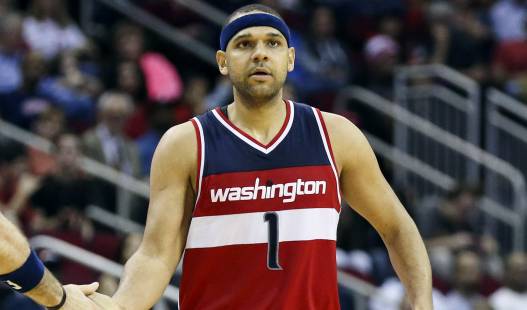 We start with a not-so-sexy name. Dudley isn't a star, but he fits what the Warriors could need if Harrison Barnes leaves. He'd provide quality wing-depth as a solid two-way player. He did hit 42 percent of his 3-pointers last year. Dudley is a versatile player, and can play at power forward when the Warriors go small. If Golden State misses out on its biggest targets, a player like Dudley makes sense. The bench for the Warriors could be getting an overhaul and Dudley would be a strong new piece. 
4. Joakim Noah
Noah is all but gone from Chicago and he'll listen to any and all offers this offseason. The Warriors could lose Festus Ezeli and Anderson Varejao is a free agent as well. That leaves a need at center and Noah could fill it if he's willing to chase a title over money. Noah doesn't offer much help on defense, but he's still a solid rim protector and rebounder. 
3. Al Horford 
This is where we start getting to the big fish. Horford is likely to leave the Hawks, although he might need to take less than the max deal he likely wants to join the Warriors. Adding Horford would likely force the Warriors to trade Andrew Bogut, but Horford would be an upgrade. Adding the skilled Horford as the team's fourth scoring option would make an already great offense even better. Horford isn't quite the rim protector that Noah is, but his scoring prowess more than makes up for it. It's a bit of a long-shot, but it's worth exploring.  
2. Dirk Nowitzki 
This is all dependent on the long-time Maverick leaving Dallas. But if he does, Dirk to Golden State has already been rumored. Dirk might not even start for the Warriors and would have to take a bit less money than he's truly worth, but the Warriors would at least give it a shot. Nowitzki would get to reunite with old friend Steve Nash (who is on the Warriors' staff) and he'd be a solid fit in the Warriors' offense. If he does pull a stunner and join the Warriors, Nowitzki would likely play replace Marreese Speights and/or Festus Ezeli as the Warriors' top big off the bench. 
1. Kevin Durant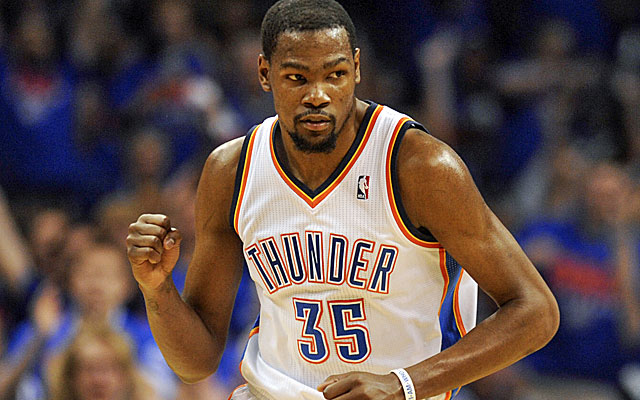 Argue the likelihood all you want, but the Warriors are going to make a run at Durant. He's their top target and this is what owner Joe Lacob meant by "aggressive." It's going to be tough to convince Durant to leave OKC, even for only year or two, but the Warriors are going to try to make it happen. To land Durant, the Warriors would likely need to let Harrison Barnes leave and trade Andre Iguodala and maybe Andrew Bogut. But landing one of the best players in the NBA would be worth it. The Warriors might be the landing spot for Durant if he leaves OKC. 
Back to the Golden State Warriors Newsfeed
Related Topics: Kevin Durant Rumors, Warriors Offseason News, Kevin Durant, Al Horford, Wariors Offseason, Warriors Free Agency, Dirk Nowitzki, Warriors News, Warriors Rumors, Joakim Noah, Jared Dudley