Georgia might be out of the playoff picture, but the Dawgs should still end their season with a very satisfying bowl win. At 9-3, Georgia is still in the running for many of the top-tier Bowl Games...let's take a look at where they could end up:
Chick-fil-A Peach Bowl (At-Large vs. At-Large)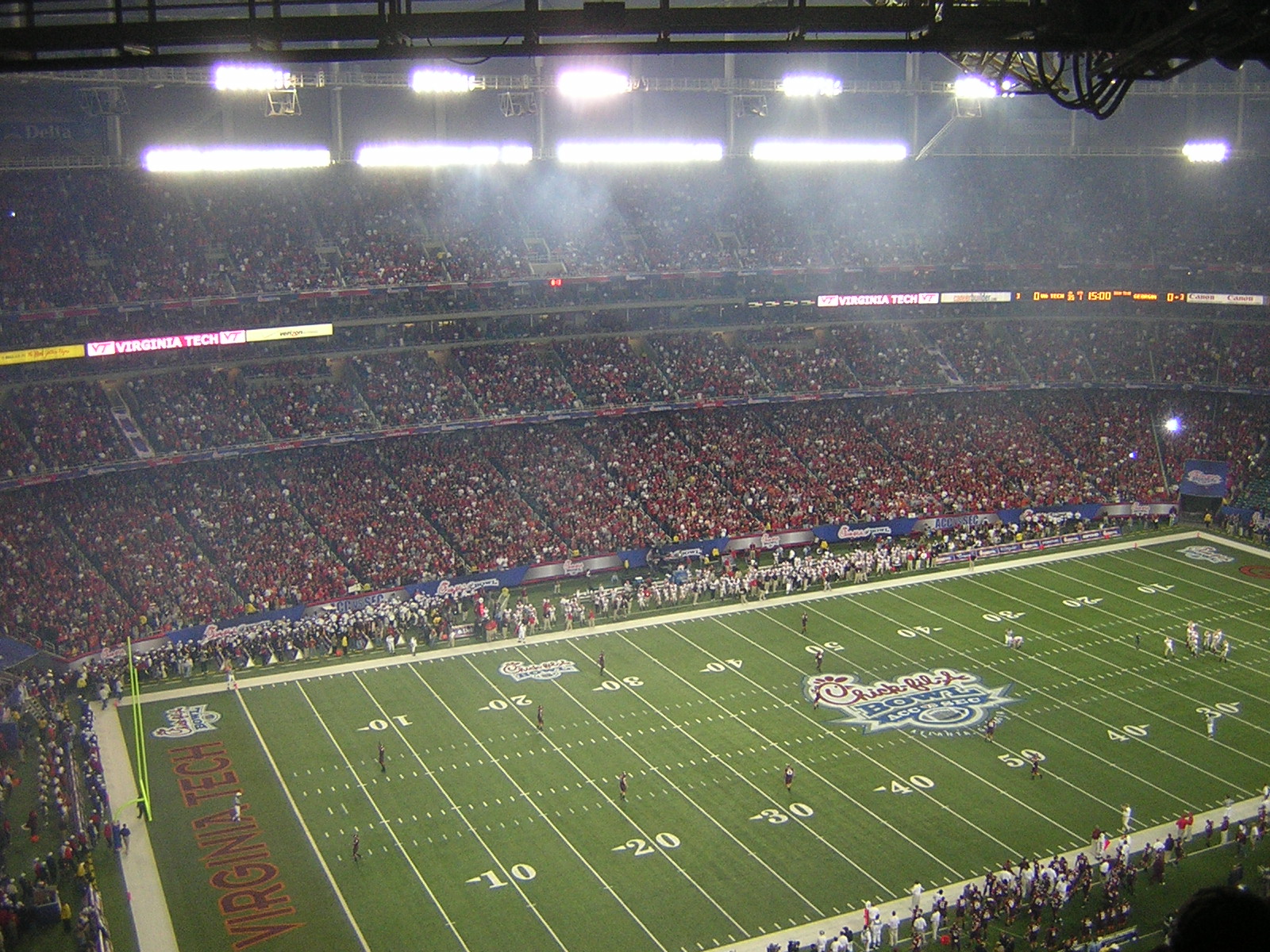 Wed., Dec. 31, 12:30 p.m. ET
Georgia Dome, Atlanta, GA
This is the most likely outcome for Georgia, even with the loss to Georgia Tech. A virtual home game just a car ride away from Athens, this is definitely the best-case scenario for the Dawgs. Michigan State has a strong chance of landing here, and their defense would definitely be a real test for Nick Chubb & company.
Goodyear Cotton Bowl (At-Large vs. At-Large)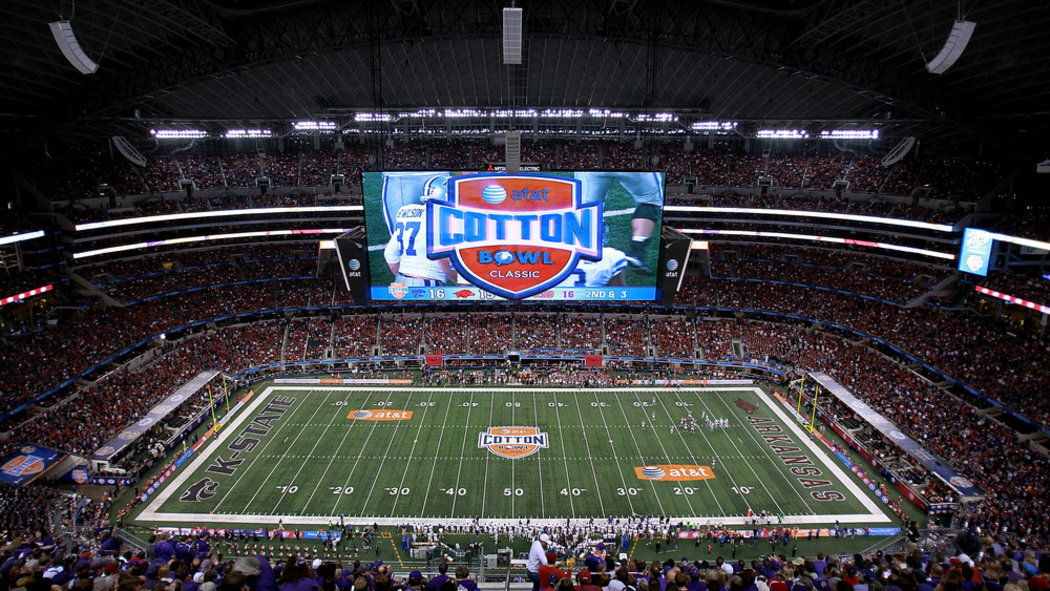 Thu., Jan. 1, 12:30 p.m. ET
AT&T Stadium, Arlington, TX
It's a shame that the Cotton Bowl isn't being played at the actual Cotton Bowl anymore (and the "Zaxby's Heart of Dallas Bowl" is...), but the move to Jerry Jones' Cowboys Stadium definitely makes this one of the more prominent bowl games left. TCU is the most interesting possible opponent here, with Baylor looming as well. No matter who Georgia would end up playing here, they'll be pretty angry about missing out on the playoffs by one or two spots.
Outback Bowl (Big Ten vs. SEC)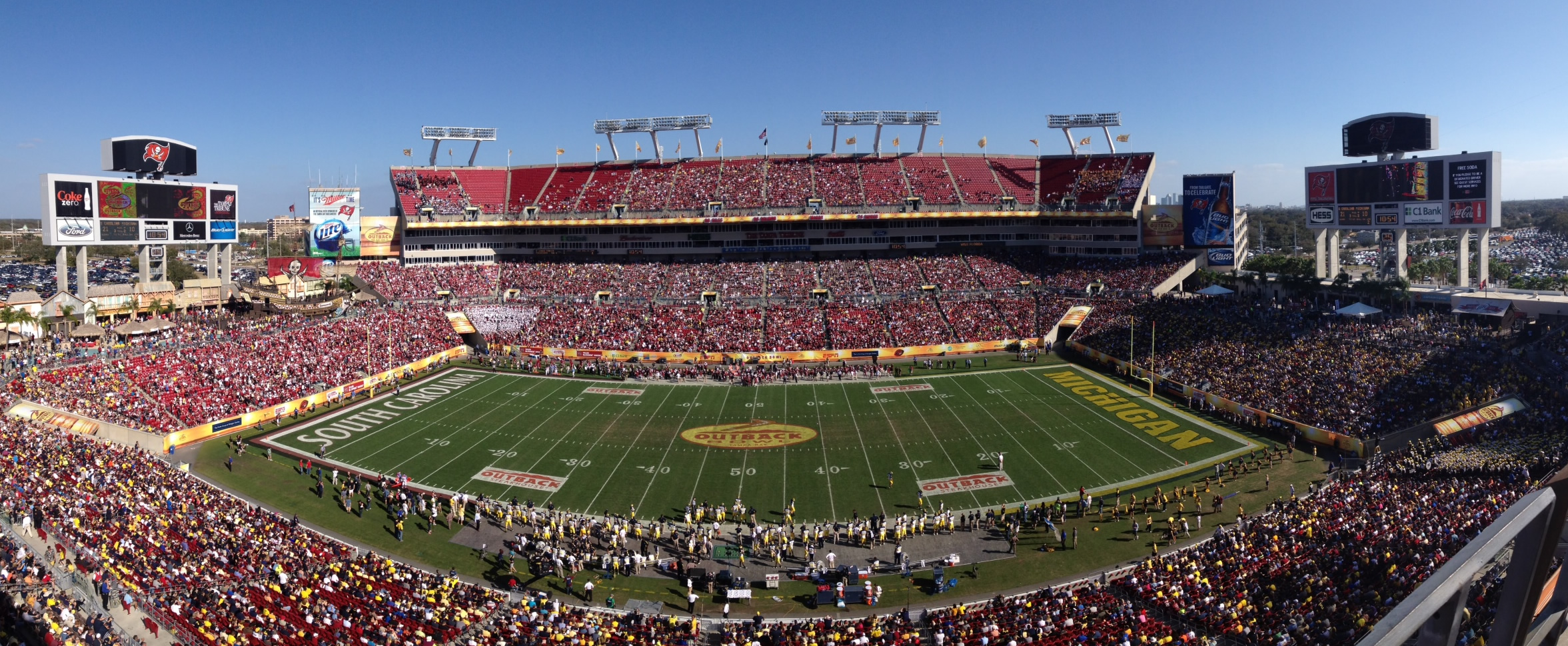 Thu., Jan. 1, 12:00 p.m. ET
Raymond James Stadium, Tampa, FL
If worst comes to worst and the Dawgs miss out on one of the top-tier bowls (we doubt it'll happen, but we're just covering all the bases here), the Outback Bowl would be a decent, if slightly disappointing, consolation prize. There are much worse places to travel in the middle of winter than Tampa Bay, and the Dawgs would likely face a very beatable mid-tier Big 10 opponent like Minnesota, Nebraska, or Iowa. If Georgia does miss out on the bigger options, the TaxSlayer (Gator) Bowl and the Citrus Bowl are also on the table.
Where do you want to see the Dawgs go bowling? Let us know in the comments section!
Never miss another story on one of your favorite teams – sign up for a free Chat Sports account today!
Back to the Georgia Bulldogs Newsfeed