Florida State head coach Mike Norvell's Individual Youth Camp held on June 13, 2021 hosted many talented recruits and prospects of all ages.
The Individual Youth Camp follows a number of camps being hosted by the Seminoles that started June 6th, 2021 after more than a year-long recruiting dead period where recruits and staff were not allowed to meet face to face due to the COVID-19 Pandemic.
Below are some sights and sounds of the camp and updates on prospects that attended alongside analysis by Tomahawk Nation's CoachAB: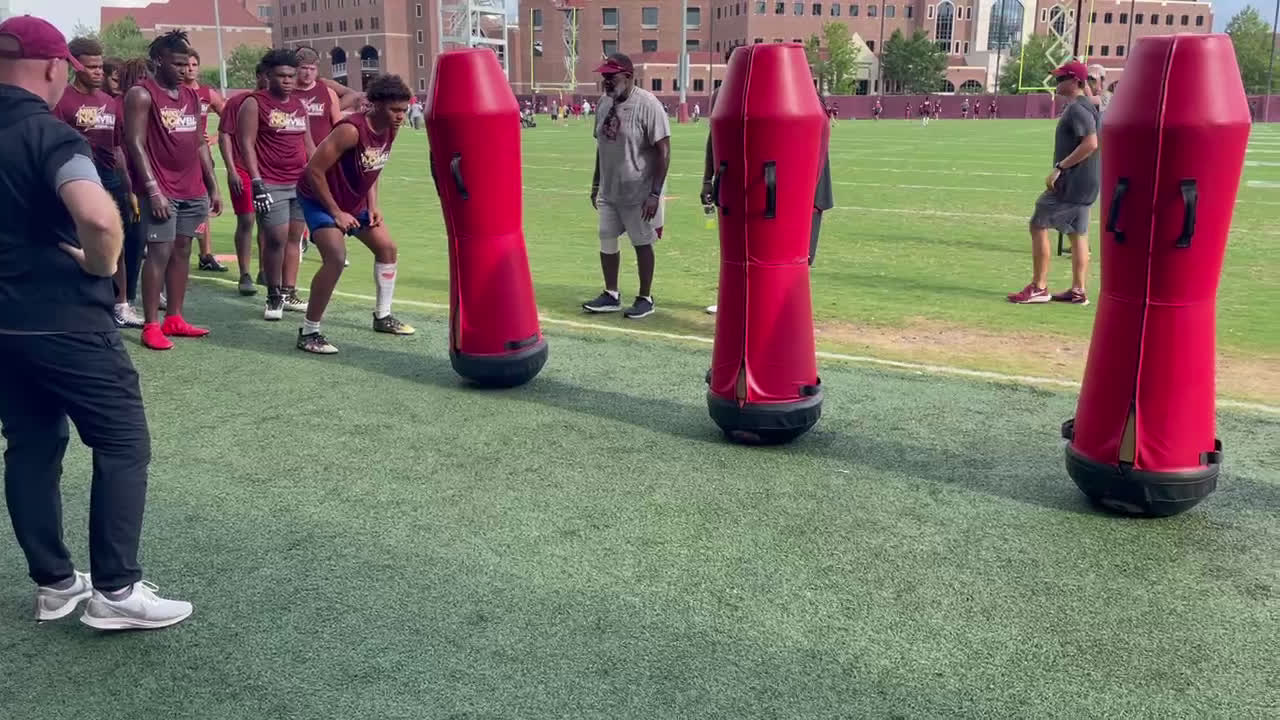 Class of 2023 247Sports Composite four-star defensive line recruit Keldric Faulk out of Highland Home High School running bag drills with FSU Defensive Line Coach Odell Haggins as Defensive Coordinator Adam Fuller looks on.