Porn star Mia Khalifa is a huge Florida State fan, and she's using her fame to recruit one of the top prospects in the country.
Five-star cornerback Iman Marshall is being recruited heavily by every top school in the country, and Khalifa is doing her best to give the Seminoles an edge.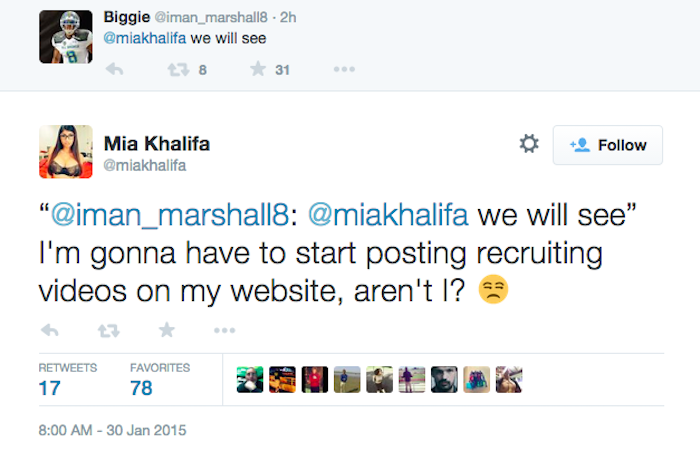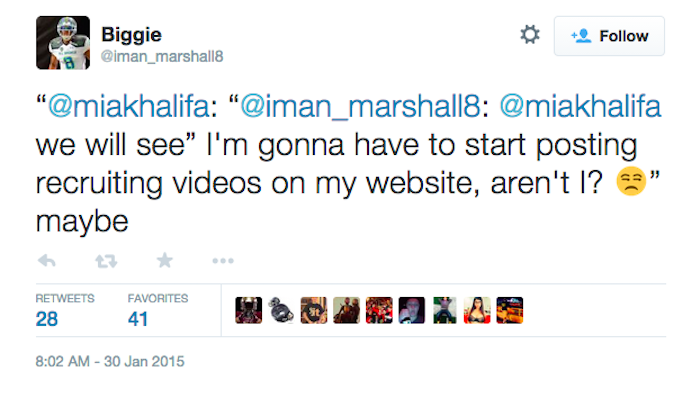 Marshall will make his decision on February 4, National Signing Day.
Khalifa also made a pitch to try and bring Ohio State quarterback Braxton Miller to town. Miller is rumored to be transferring from the Buckeyes with the emergence of J.T. Barrett and Cardale Jones this year, and Florida State is said to be one of his top destinations.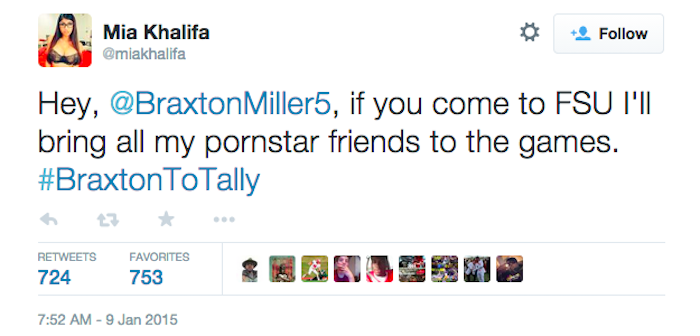 Follow our Florida State Seminoles team page for all the latest FSU news and rumors!
Back to the Florida State Seminoles Newsfeed