Florida State is in Louisville practicing for their matchup against the Cardinals on Thursday night, so you can imagine they've probably worked up an appetite.
Following practice, the Seminoles made a pit stop at Joe's Crab Shack – which is probably the worst place they could have gone.
#JameisWinston and #FSU making a pit stop on their way out after practice in #Louisville. pic.twitter.com/YpMUBTj8aA

— Chris Humphreys (@toferphotos) October 29, 2014
FSU quarterback Jameis Winston was cited this offseason for shoplifting crab legs from a local Publix, naturally the internet loved this one.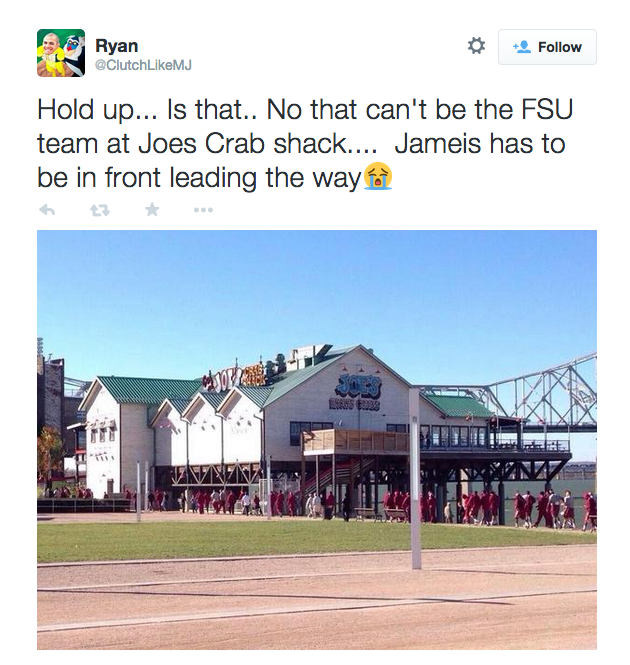 Florida State just has to be having some fun and is trolling the internet at this point, right?
Back to the Florida State Seminoles Newsfeed