CeCe Jeferson is one of the top high school defensive ends in the country, and nearly every top program is going after his services.
Florida State thought they had nabbed him after he tweeted his commitment to the Seminoles.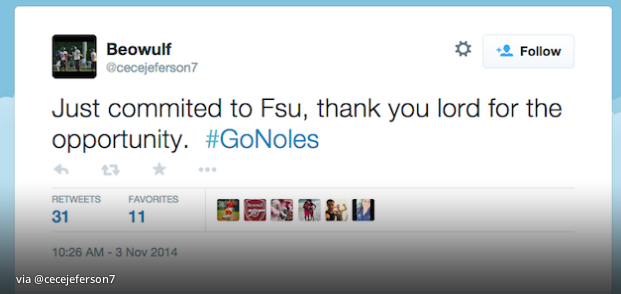 Unfortunately for FSU fans, he took that back just as soon as he sent it out.
I swear my teamates play entirely too much, I have not committed, im commiting on National Signing day!

— Beowulf (@cecejeferson7) November 3, 2014
Jeferson is considering strongly considering Alabama and Florida, as well as Florida State.
Back to the Florida State Seminoles Newsfeed