There are plenty of changes taking place inside the Florida State football program this offseason, but there's still a boatload to look forward to when it comes to the 2015 season. Here's 3 Reasons Florida State Football Fans Should Be Optimistic About 2015.
1. Sean Maguire's Confidence
Let's be real -- there are going to be growing pains with Sean Maguire, or anyone else for that matter, stepping into the long shadow left behind by Jameis Winston. Maguire was inconsistent mechanics-wise during the spring, but he was accountable and unshaken by his own mistakes. That's just the attitude he needs to take over the reins under center.
2. Ja'Vonn Harrison's Ready To Make Noise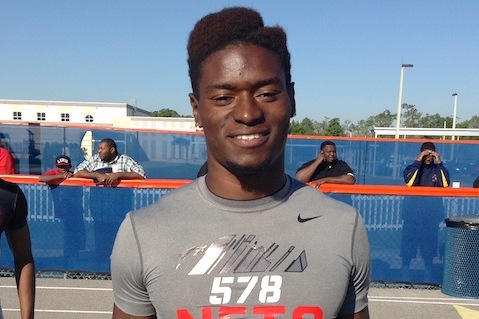 Harrison may be inexperienced as a sophomore wideout, but he sure is talented. If you watched him the former four-star recruitplay pitch and catch with Sean Maguire in the spring game, you saw an exhibition of fantastic sideline balance (find a YouTube of his 36-yard reception on the chalk) and ball instinct beyond his years. Don't be surprised if he's a household name by November.
3. Jimbo Fisher
The defense is filled with unknowns and there's going to be a huge shift on the offense, but Jimbo Fisher's optimism and ability to make key adjustments under pressure is just what this young group needs to survive the inevitable scrutiny coming their way. We're always in good hands with Jimbo on the sidelines, and 2015 is no different.
Follow our Florida State Seminoles team page for the latest Florida State football news!
Back to the Florida State Seminoles Newsfeed