The first four weeks of the fantasy football season are in the books. With byes now a problem for owners and injuries always an issue, the waiver wire is going to be active this week. If you're looking to add some depth or find a desperation starter, there are a few players owned in less than 50 percent of leagues worth adding. 
These players are listed in the order I'd sign them. Of course, the moves you make are heavily dependent on what your roster looks like. With that in mind, here are five fantasy football players you should consider signing and who you should drop.
Players To Add:
RB Terrance West, Ravens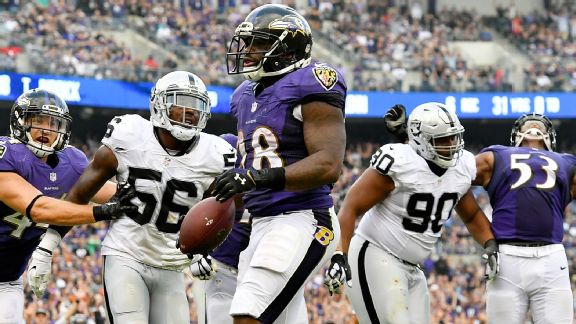 While Kenneth Dixon should be back this week and could take some carries, West is now RB1 in Baltimore. He's coming off an impressive effort against the Raiders. The release of Justin Forsett only helps West's fantasy stock. I think this will eventually become a committee between West and Dixon, but if West is available in your league, you have to add him. In a not-so-great week for the waiver wire, West is a must-add. He's owned in 45 percent of leagues, so there's a decent chance you can snag him. He's got a decent matchup this week as well. 
WR Quincy Enunwa, Jets
Eric Decker is hurt, making Enunwa the No. 2 fantasy WR in New York. He had another seven targets last week and will continue to get roughly that amount. Decker was great in the red zone and if he continues to miss time, Enunwa should pick up a few of those touchdown chances. It's a bit unclear how long Decker will be out, but Enunwa is a borderline start with Decker inactive. Once Decker returns, Enunwa is still worth rostering. 
RB Bilal Powell, Jets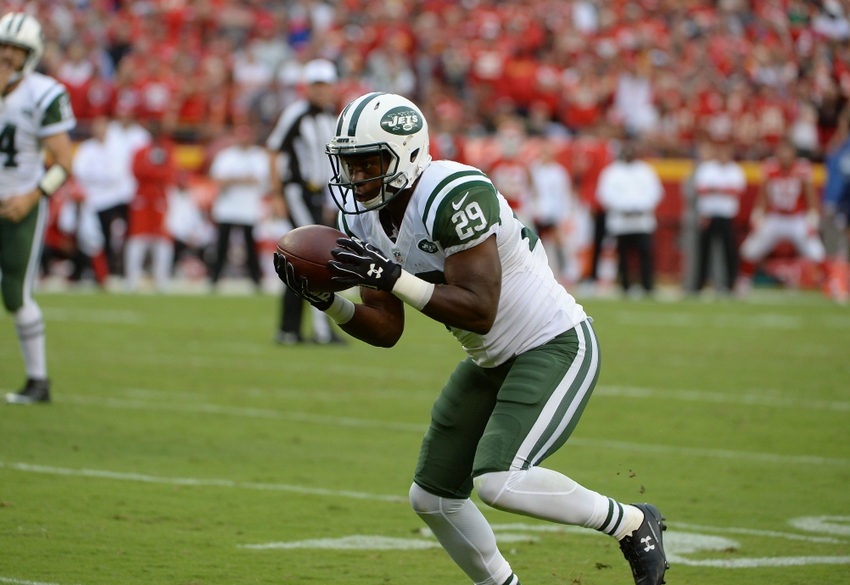 Matt Forte was carted off and received x-rays following Sunday's loss. While he is reportedly "fine," an injury is worrisome to a RB on the wrong side of 30. Powell is the only other RB who will likely get notable touches if Forte goes down. Troymaine Pope is the only other RB active. So even if Forte is healthy and able to play this week, Powell is still worth adding, especially if you own Forte. And if Forte misses time, Powell becomes startable. He's owned in 36.2 percent of leagues. 
WR Robert Woods, Bills
Is Woods an ideal fantasy starter? No, he's not. But with Sammy Watkins out for at least 8 weeks and potentially the whole season, someone has to catch passes in Buffalo. And it looks like it's going to be Woods. He's had 18 targets the last two weeks, including 10 this past week. He had double the targets of any other Bills WR. He's owned in just 10.3 percent of leagues, so you should be able to get him. At the worst, he's a quality bench asset that could play like a decent Flex. 
QB Joe Flacco, Ravens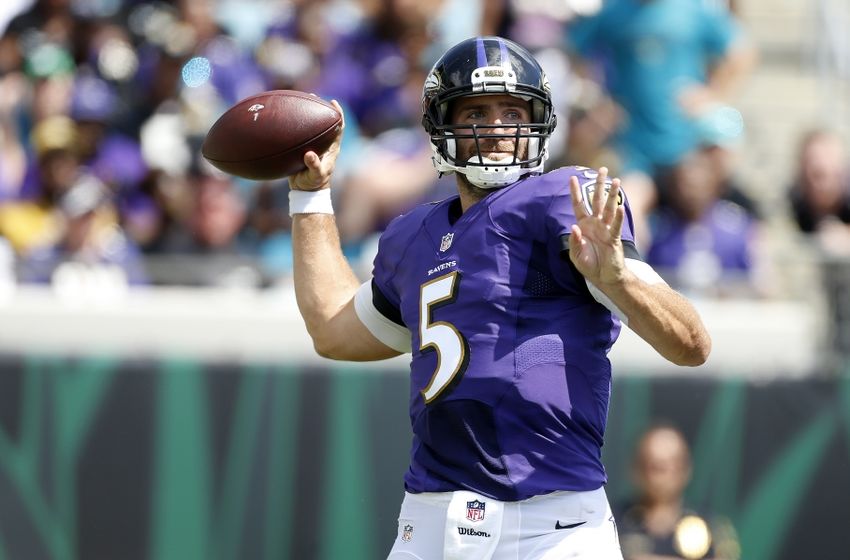 This isn't a long-term add, but it makes sense for this week. Four teams are on bye, plus Carson Palmer and Cam Newton could miss this week with concussions. That makes QB a need for several owners and Flacco is the ideal streaming QB this week. He's owned in just 31.9 percent of leagues and has a great matchup against a poor Redskins pass defense. He's a perfect plug and play option this week and could put up 20 points. 
Players To Drop:
We'll keep this section pretty short with only a few of the notable names. For the most part, these are players that you already know are worth dropping, especially if you can get a guy like West this week.
RB Justin Forsett, FA - The Ravens have cut Forsett.
RB Chris Ivory, Jaguars - He's on bye and T.J. Yeldon is getting the bulk of the touches.
RB Jeremy Langford, Bears - He's out for a few more weeks and Jordan Howard isn't giving the job back. 
WR Josh Gordon, Browns - The Browns will dump him soon and you should too.
WR Golden Tate, Lions - He's in the doghouse and got benched this week. It's time to cut ties. 
WR Sammy Watkins, Bills - He's out for at least two months and I don't think he plays again this year. Use your IR spot if you have one, but I'm expecting little from Watkins this season. 
Back to the Fantasy Football Newsfeed
Related Topics: Joe Flacco, Fantasy Football, Fantasy Football 2016, Fantasy Football News, Fantasy Football Add, Terrance West, Robert Woods, Quincy Enunwa, Matt Forte, Bilal Powell