It was a bad week for injuries in the NFL, as several key players went. Andy Dalton injured his thumb against the Pittsburgh Steelers, and had it in a hard cast not long after leaving the game. It's not a promising sign for the Cincinnati Bengals or Dalton fantasy football owners. Dalton had a few bad games, but was having the best season of his career. He wasn't a high pick, but he was fifth among fantasy QBs entering this week. It's unclear how much time he'll miss, but you need to start looking for another option if Dalton can't go during the fantasy playoffs. Only player owned in less than 50 percent of leagues qualify. With that in mind, here are four players you could sign to replace Andy Dalton in fantasy. 
Alex Smith, QB, Chiefs
Smith isn't generally considered a great fantasy QB, but he's played well this season. He's avoided clunkers for the most part this season and plays the Ravens and Browns the next two weeks. Smith is 11th among fantasy QBs this season and is a smart addition if you're desperately looking to replace Dalton. 
Ryan Fitzpatrick, QB, Jets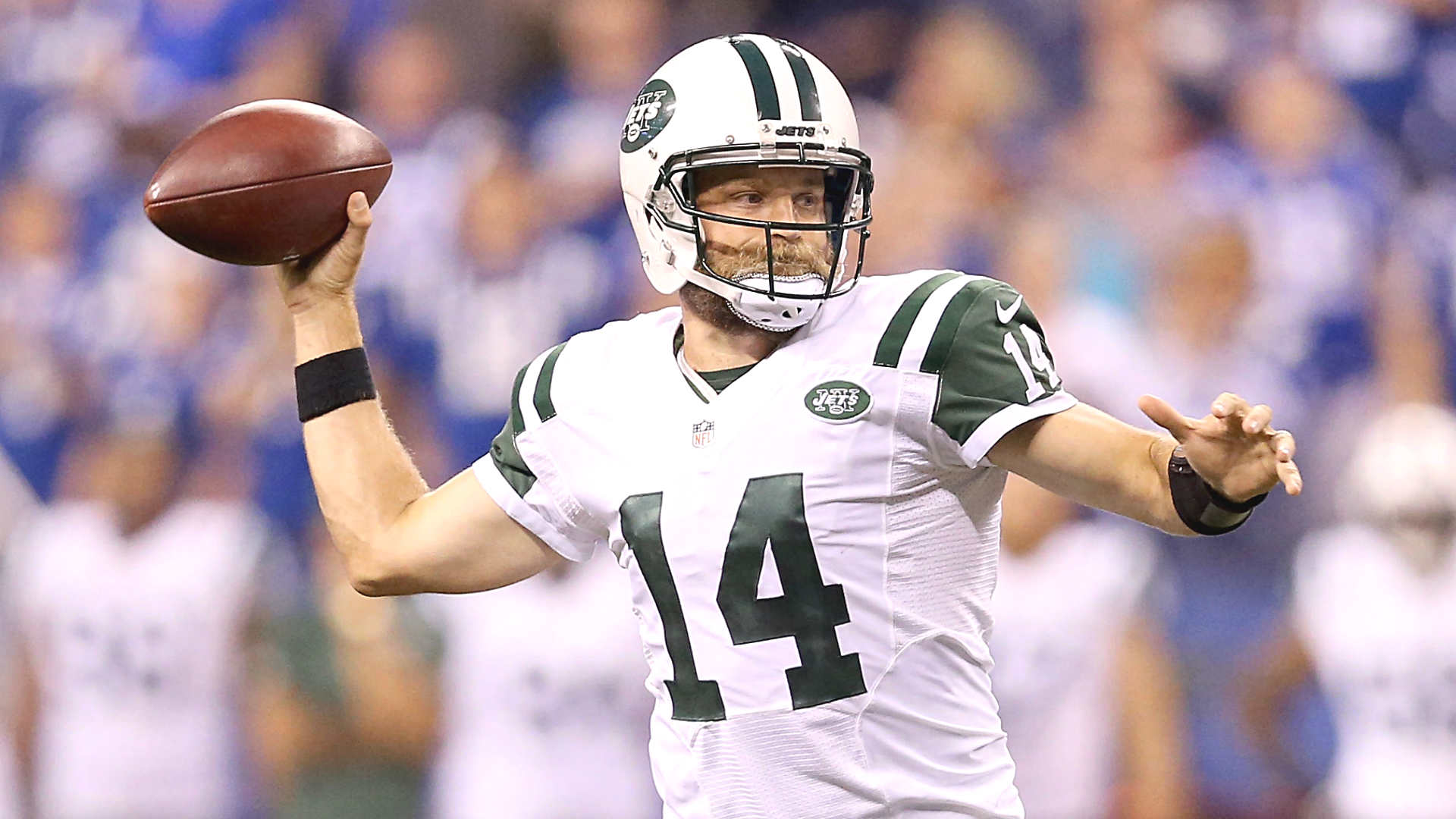 Fitzpatrick is on fire lately and is a great option to replace Dalton. He's put up 20-plus points in three straight weeks and has a closing schedule that isn't too daunting. Fitzpatrick is a Top 15 QB this season and could end the season in the Top 10. 
Marcus Mariota, QB, Titans

Mariota is owned in just 43.5 percent of leagues, in part because of his streakiness. His closing stretch isn't too challenging and he has the ability to drop 30 points. There's some risk, but Mariota has the upside to merit adding if Dalton is out for an extended period. 
Jameis Winston, QB, Bucs
Winston commits his fair share of turnovers, but he's a Top 15 fantasy QB. He's not the best option if you're looking to replace Dalton, but he is serviceable. His schedule is fairly difficult, so it might be best to try to add one of the other options first.  
Back to the Fantasy Football Newsfeed
Related Topics: Ryan Fitzpatrick, Andy Dalton, Fantasy Football 2015, Alex Smith, Jameis Winston, Marcus Mariota