The New Orleans Saints have been one of the most prolific offenses in the NFL over the past six seasons. Every season this team produces enough fantasy worthy players to be a "fantasy factory" type team. The team finished second in the league in passing offense with 307.4 yards per game last year and have been in the top-5 every season since 2006, leading the league in four of those years.
So what does this fantasy factory team have to offer you? Points, mad points!
Every Week Starters:
Drew Brees, QB: Brees has more reasons than many to be drafted as the first quarterback. Yes, even before Peyton Manning. The odds are more in favor for Brees to go over 5,000 yards and 40 touchdowns yet again this season. Over the past three seasons Brees has thrown over 5,000 yards along with 46, 43 and 39 touchdowns. Manning has thrown over 5,000 yards only once in his career (last season) and over 40 touchdowns twice. In the end it doesn't matter where you draft Brees, you're starting him every week.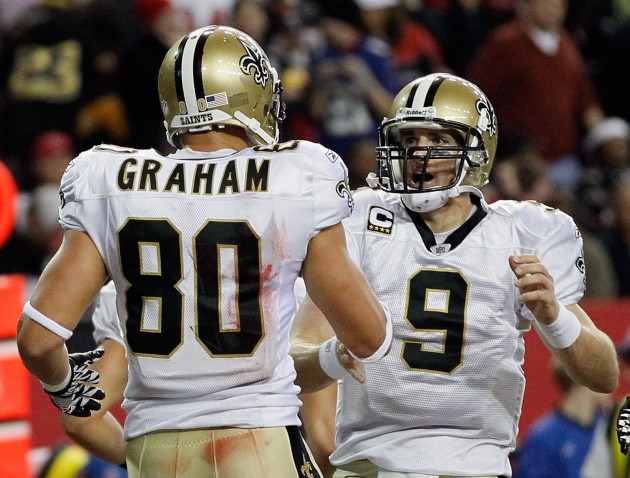 Jimmy Graham, TE: At this point Graham is easily the top TE in the league and will only continue to prove that point again this season. If you put him up against last year's WR he would have finished as the fourth best WR on the year. Gives you a huge positional advantage in head-to-head leagues.
Marques Colston, WR: Now healthy and will be the second option in an explosive passing games. Presents great value where he is being drafted and is going to have a solid 2014 campaign.
Just Missed The Cut:
Pierre Thomas, RB: In a PPR league Thomas makes a perfect flex play. A guy who will average 5-6 catches per game to go along with 8-12 carries a week is exactly what you want out of a PPR flex position. Thomas is expected to play the third and passing downs role that was vacated by Darren Sproles. Thomas had 77 receptions last year on 84 targets, both numbers could increase this season.
Mark Ingram, RB: Ingram has been quickly rising up draft boards with his stellar preseason play. He is however still "supposedly" splitting early down reps with Khiry Robinson and losing third down work to the afore mention Thomas. If the Saints continue to use a three-man backfield then it is difficult to run Ingram out there every week.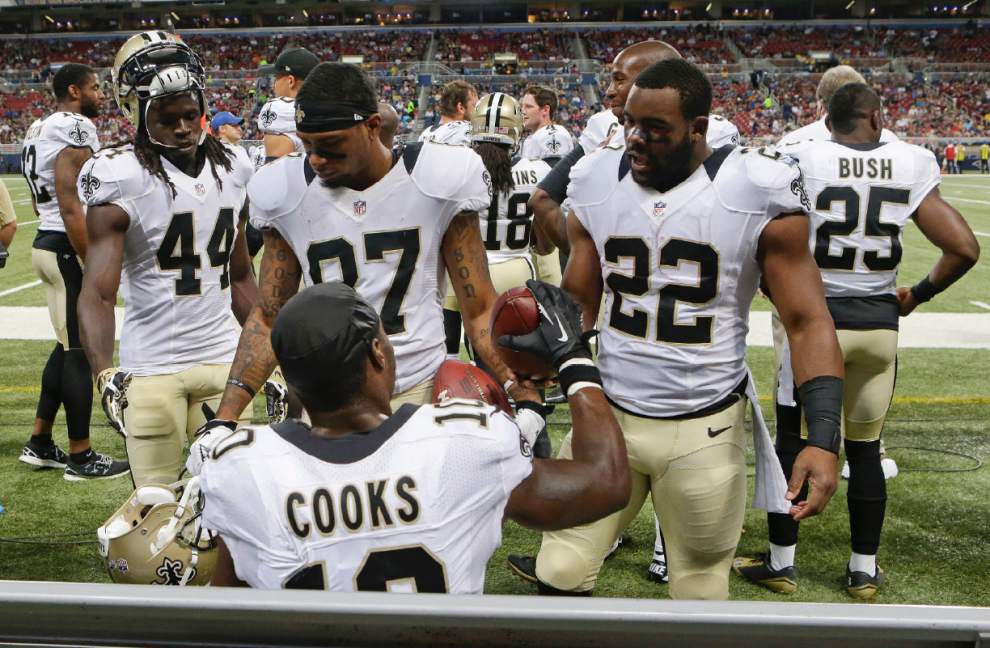 Brandin Cooks, WR: This is, in my mind, the offensive Rookie of the Year waiting to happen. However, the entire fantasy community is starting to believe that as well and his ADP is trending upward at an accelerated speed. If he does fall in your draft then you will be lucky to have him on your team. Brees and the Saints have been raving about him since OTA's began. Expect big things from the little Cooks.
Sleepers:
Khiry Robinson, RB: As mentioned before Robinson is expected to split early down work with Ingram. While he may not be the one to own right away, Ingram has only played one complete season in his three years in the NFL. Robinson is an Ingram injury away from being the featured back in the Saints backfield. If you do draft Ingram, don't forget to keep an eye on Robinson.
Kenny Stills, WR: It feels like we have listed all of Brees's passing options. Stills may be the fourth or maybe even fifth option in the Saints passing attack. With the Saint's passing attack being what it is, they can support many fantasy relevant receivers and Stills looks to be one this year.
Need more Fantasy Football coverage? Check out our Draft Kit here!
Chicago Bears Fantasy Football Team Preview
Back to the Fantasy Football Newsfeed