The Bears sported the fifth best passing offense in the league last season and saw the emergence of a very talented wide receiver. Their running back had a career year and a team that usually has a top defense discovered a dominant offense. This season should be no different with the new offense now being in it's second year, the team could actually improve.
What does all that mean for your fantasy team?
Every Week Starters:
Matt Forte, RB: Forte is a first round draft pick this season often going in the top four. He had a career high in both rushing yards (1,339), receptions (74) and tied a career high in touchdowns (12) in last year's campaign. Forte has stated that he "better understands" the offense this season and could be even better in 2014.
Brandon Marshall, WR: Marshall is a yearly fantasy stud and will be again this season. Bears QB Jay Cutler loves targeting Marshall and has ever since their days in Denver together. Marshall is going in the first two rounds, a spot where he is well worth it especially in PPR leagues. Have no doubt that Marshall is still the No. 1 receiver in Bears country.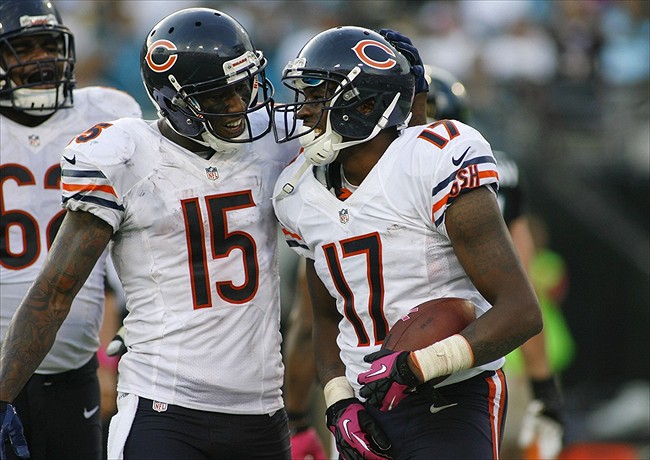 Alshon Jeffery, WR: Jeffery came on to the scene in a huge way and had a fantastic 2013 breakout campaign. Blessed with size and speed and lining up opposite of Brandon Marshall, Jeffery looks to repeat that success. Read more about Jeffery in my player profile on him.
Just missed the cut:
Jay Cutler, QB: Cutler's injury woes are the only reason he lands on this list. He has the potential to be a top-5 quarterback with the weapons he has around him. If you decide to wait on a QB and land Cutler late he could prove to be your starter every week until he gets injured. If he never does then you may have gotten the steal of the draft. I would be very confident with Cutler as my QB2 in a two quarterback league.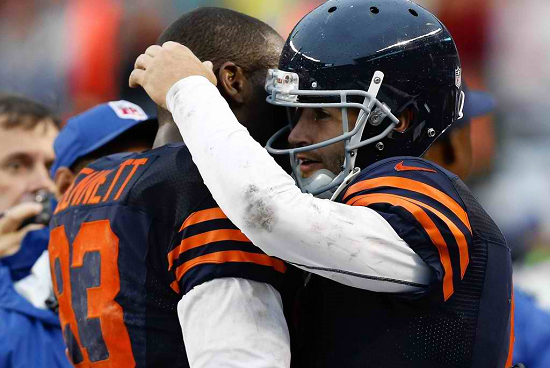 Martellus Bennett, TE:
Bennett is currently sitting just outside of the top-10 tight ends. He is only 27 and coming off his best year as a pro. With all the attention going to Marshall, Jeffery and Forte, Bennett should find plenty of room to operate over the middle. He could very easily find himself as a top-10 tight end come seasons end.
Sleepers:
Santonio Holmes: The newly acquired Holmes will get a shot to compete for the third wide receiver spot right away. Holmes is talented but is in the decline of a career that isn't as good as many think. Coming off back-to-back shortened seasons due to injuries, Holmes has a long way to go to become fantasy relevant once again.
Back to the Fantasy Football Newsfeed