With the NFL Draft firmly in the rearview mirror and most free agents signed, it's now fantasy football season for the NFL. While fantasy drafts won't happen for most for a few months, it's not too early to start working on fantasy football rankings. We've listed the top 10 players for fantasy in 2017, but what about those overrated players? Here are the five players you'll want to avoid:
Todd Gurley, RB, Los Angeles Rams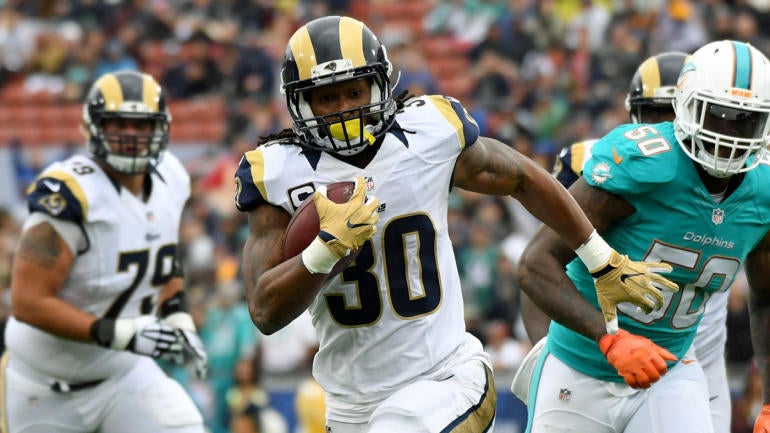 Gurley stunk as a fantasy player last year because the Rams had no other offensive threats. Opponents stacked the box to stop him, cutting off virtually all running lanes, and because Los Angeles was down most of the time, they were forced to throw more than they wanted too. Both of those things are expected to continue in 2017.
Marshawn Lynch, RB, Oakland Raiders
Yes, the idea of Beast Mode coming back to the NFL is exciting. And, yes, it's even more exciting to think about him being totally healthy. But the bottom line is that Lynch is a 31-year-old two-down back who averaged less than four yards per carry in 2015. It will take time for him to adjust back to the pro game, and it's no guarantee he'll stay healthy. He's not worth a top-10 or top-15 running back ranking.
Dak Prescott, QB, Dallas Cowboys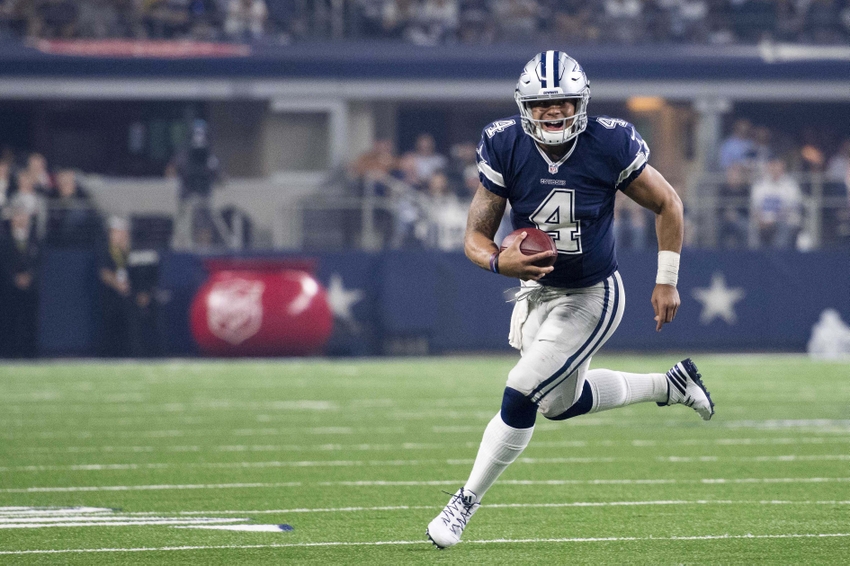 The reigning Rookie of the Year will almost certainly be drafted much earlier than he should be due to the whole Cowboys factor, but he's not worth it. He took care of the ball and his completion percentage was high, but rarely drove the ball down the field. There's a good chance defenses will have much better gameplans for him now that they have a year of tape on him, and the Cowboys will continue to focus on the ground game first.
Prescott will probably have another solid year, but he's only worth a mid-round pick.
Terrelle Pryor, WR, Washington Redskins
In his first full season at wide receiver, Pryor turned his elite athleticism into a 1,000+ yard season. However, his production was due to a combination of factors - he was Cleveland's only offensive weapon, so they force fed him the ball. But when opposing defenses focused on taking him away, he was incredibly ineffective.
Washington is counting on him to be their No. 1 receiver, but they also have a number of weapons in the passing game. That means teams will gameplan to stop him - and if he's not open, Kirk Cousins isn't going to force feed him. That could result in a poor year from Pryor.
Michael Thomas, WR, New Orleans Saints
Another wideout, Thomas is projected to be a top 10 fantasy player because he's the No. 1 wideout in New Orleans' pass-happy attack. That's overlooking a number factors that could limit his production. Without Brandin Cooks, he'll be the main focus of opposing secondaries. Like Pryor, he will likely struggle with that (most players do, and he didn't play like a No. 1 wideout last year). Throw in the fact that the Saints will run the ball more with Adrian Peterson in the backfield, and it's hard to believe that Thomas will be able to improve upon his promising rookie year.
Follow our Fantasy Football page for all the latest Fantasy Football Updates or download the Chat Sports App!
Back to the Fantasy Football Newsfeed
Related Topics: Fantasy Football 2017, Fantasy Football, Dak Prescott, Todd Gurley, Marshawn Lynch, Michael Thomas, Terrelle Pryor