It's an odd week for Fantasy Football, as six teams played on Thursday. That means there are fewer players to draw from if you need weekend options. As with every week, there are a few star players that are best left on your bench. Of course, that's not always an option. Sometimes, you've just got to play someone with a bad matchup. But if you have someone else you can play, here are four star players you need to bench this week in fantasy football. 
Matt Ryan, QB, Falcons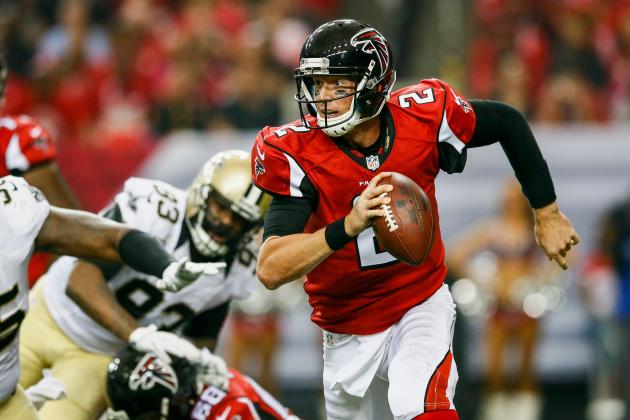 Ryan has been a borderline Top 10 QB this season. He's been consistent, putting up at least 14 points in all but two of his starts. Unfortunately for Ryan owners, he has a terrible matchup against the Minnesota Vikings this week. The Vikings have one of the best defenses in the NFL and Ryan is going to have a rough game. It doesn't get much better either, as Ryan plays the Panthers twice in the final five games. He'll make this list again. 
LeSean McCoy, RB, Bills
I know; you probably can't afford to sit McCoy. But if you can, it'd be a smart choice. He's going up against a Kansas City Chiefs defense that shuts down opposing RBs, especially in recent weeks. McCoy will get chances, so there is a floor at least. However, the Chiefs have held opposing RBs to the second-fewest points over the last month. They also shut down Adrian Peterson. 
T.Y. Hilton, WR, Colts
The Buccaneers don't have the greatest secondary, but Hilton has not played well this season. He had two big games in the middle of the year, but hasn't topped nine points in any game excluding those. He's without Andrew Luck at QB, which hurts his value. Hilton had two points last week and while he should do better than that this week, don't expect a big game. 
A.J. Green, WR, Bengals
Green is a big name, but is leaning heavily on a 34-point game and a 17-pointer. The Rams have a great defense, which could mean a rough game for QB Andy Dalton (and thus Green). Be careful if you own Green. He could be in for a disappointing week. 
Back to the Fantasy Football Newsfeed
Related Topics: Matt Ryan, Fantasy Football 2015, T.Y. Hilton, A.J. Green, LeSean McCoy