The 2015 NFL Draft Class is a little less than two months away from showing us their potential on the field. Which names will score you the most points during fantasy football this season? Here's eleven guys that are primed for potential big rookie season that could help you win your league:
Breshad Perriman, WR, Baltimore Ravens
Perriman heads to the Baltimore Ravens, who recently lost their most viable deep-ball threat in Torrey Smith to the San Francisco 49ers. Perriman fits a similar mold to Smith in a Ravens' offense that loves to throw the ball deep down field. Perriman holds the record for Central Florida with the longest touchdown from scrimmage on a 91-yard score he made as a sophomore. He tallied 50 catches for 1,044 yards as a junior last season, and ranks tenth all-time in yards receiving and touchdown catches for the Golden Knights, despite foregoing his senior season.
Jameis Winston, QB, Tampa Bay Buccanneers 
We've all heard this name before, and Winston has a lot of expectations on his shoulders from being the number one player selected in this year's draft. Winston will have plenty of good targets in Mike Evans and Vincent Jackson and will try to renew a struggling running game that ranked the Bucs 29th in the NFL during the 2014 season. 
DeVante Parker, WR, Miami Dolphins
Parker missed most of his senior season at Louisville with an injury, but his line of work upon returning was incredible. In just five games for the Cardinals, Parker totaled 43 catches for 855 yards including five touchdowns. The Dolphins add him as another target for young quarterback Ryan Tannehill, after dealing their leading receiver from 2014 Mike Wallace to the Minnesota Vikings. Parker is a human highlight reel and will get a lot of targets in his first season.
Devin Funchess, WR, Carolina Panthers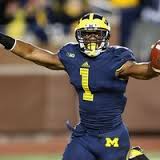 Funchess is a big receiver, standing at 6'4" and weiging 232 pounds. Funchess is a versatile receiver that originally played tight end his first two seasons at Michigan. He's a two-time All Big Ten selection and finished the 2014 regular season with a bang, catching seven passes for 108 yards against bitter rival Ohio State. Funchess will alleviate some of the pressure off of Kelvin Benjamin, who made an immediate impact as a rookie for the Panthers. 
Amari Cooper, WR, Oakland Raiders
Cooper's explosiveness on the field poises him to make an immediate impact for the Raiders in his rookie season. He shredded defenses during 2014, winning him the Billetnikoff Award for being the top-rated receiver in the country. Oakland has searched for a long while for a guy that can make tremendous plays catching the ball. Look for Cooper to quickly become second-year quarterback Derek Carr's favorite target.
Ameer Abdullah, RB, Detroit Lions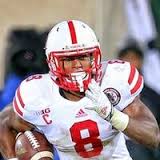 Abdullah was a great all-purpose running back for the Nebraska Cornhuskers last season, rushing for over 1,000 yards. He goes to a Detroit Lions team that's lacked great running backs. Joique Bell is listed as the starter for the Lions in Week One, but it's not going to be long before Abdullah is in the picture. The only knock on Abdullah is his size, but he'll be worth a late-round pick, especially in the later weeks of the 2015 regular season.
Todd Gurley, RB, St. Louis Rams
Gurley runs the ball as if he's out to hit defenders. He had a short senior season due to disciplinary issues and an eventual season-ending ACL injury. The ACL injury is the main concern going into Week One, but if this guy's healthy, it's not going to be long before he starts seeing his touches. Gurley's a very versatile running back and will prove to be a great pass-catcher out of the backfield.
Kevin Smith, WR, Chicago Bears
Smith comes to a Bears' squad that's just lost its best receiver in Brandon Marshall to the New York Jets. This will be an interesting year for the Bears, as it's a make-or-break year for starting quarterback Jay Cutler. Smith will jump into a role where he can make an immediate impact, as most of the opposing defenses will focus on Alshon Jeffery.
T.J. Yeldon, RB, Jacksonville Jaguars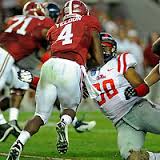 Yeldon joins a Jaguars' running back corps that will look to ease pressue of their second-year quarterback Blake Bortles. Yeldon looks like the second version of Green Bay Packers' running back Eddie Lacy with his size and elusive speed. He's got a great nose for finding holes and exploiting opposing defenses' run-stopping ability. Yeldon, like Gurley and Abdullah, will be a great asset for fantasy rosters in the later weeks of the season once we get a more clear definition of what his role in the Jag's offense will be.
Nelson Agholor, WR. Philadelphia Eagles
Agholor is a speedy receiver that will be a great fit into the Eagles' offensive scheme. He and the next player on this list are my two favorite rookies going into the 2015 season for fantasy football. We saw last season how quickly Jordan Matthews blossomed in Chip Kelly's system. If you think that was good, wait until you see Agholor.
Melvin Gordon, RB, San Diego Chargers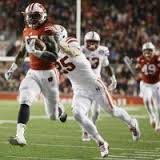 Gordon is my favorite rookie fantasy option for the 2015 season. He's going to be thrown into the fire early and fits the Chargers' scheme extremely well. I've seen Gordon go as high as the fifth pick in some of the mock drafts that I've participate in, and I honestly see him competing, if not winning, Offensive Rookie of the Year for the AFC.
We will find out how spot on my picks are in just over a month, and I'm going to be honest: it's hard being patient! Be sure to follow me on Twitter @griffaldo.
Back to the Fantasy Football Newsfeed
Related Topics: Fantasy Football, Ameer Abdullah, T.J. Yeldon, Devin Funchess, Nelson Agholor, Melvin Gordon, Amari Cooper, NFL, Todd Gurley, Jameis Winston