The Duke Blue Devils pulled off a shocking comeback to beat the North Carolina Tar Heels in their first matchup of the season, and now they're looking to close the regular season in a big way by sweeping the season series against their biggest rival. Here are three reasons why Duke is guaranteed to beat UNC in Durham this weekend:
3) Brandon Ingram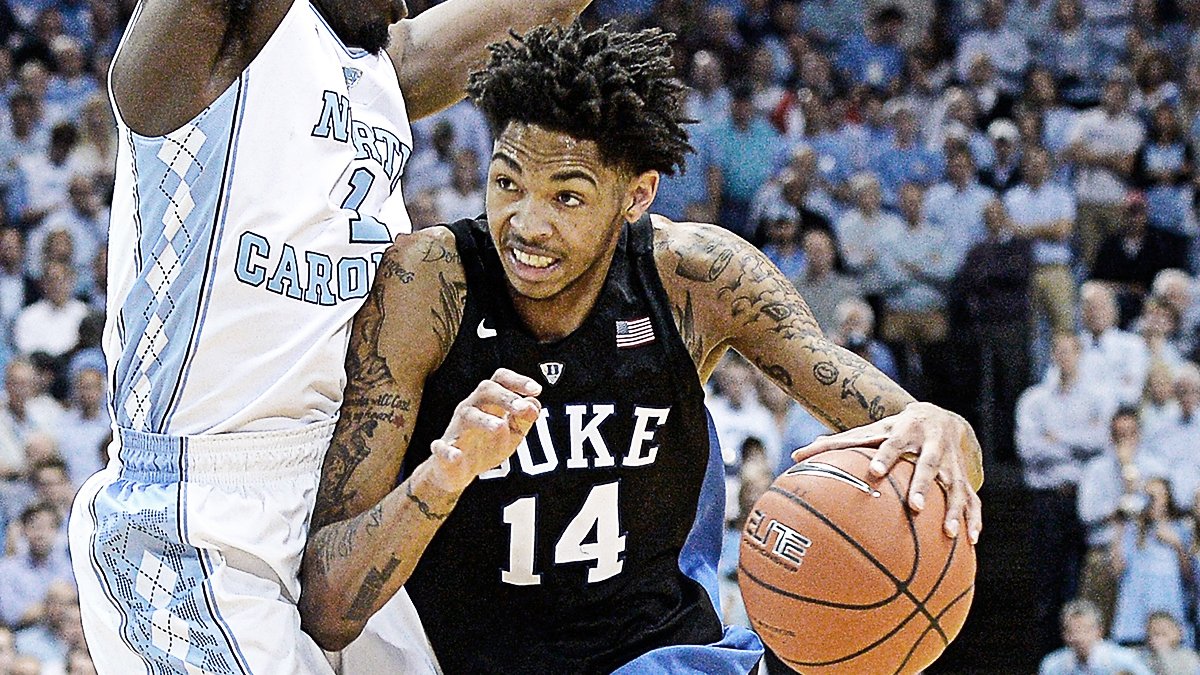 Simply put, North Carolina could not stop Ingram in their first matchup. He did shoot just 33 percent, but that had more to do with him missing open shots early before he really stepped it up late in the game. Ingram routinely found his way around Brice Johnson on the perimeter, driving past him with ease to get easy shots around the basket, get fouled, or create open shots for his teammates. It was undoubtedly his best performance of the season, so look for him to have another HUGE impact again in this one.
2) Three-point shooting
Duke is going to stretch North Carolina's bigs like crazy on Saturday night, using their decided advantage in perimeter shooting to clear out space on the slash-and-kick.
North Carolina will attempt to slow things down and force Duke to slowly cycle, but Duke has three players hitting more than 40% of their threes (Grayson Allen, Brandon Ingram, Matt Jones) and a 4th who can catch fire at any time (Derryck Thornton) -- giving them plenty of open floor to work with and plenty of firepower to play with in transition. 
Duke used the three-point shot to keep them in the game when UNC seemed to have all of the momentum in their first matchup, but they'll flip it and use that shooting to help themselves gain and keep momentum in front of the Crazies.
1) Recent history
Duke has absolutely had Carolina's number of late, winning 11 of their last 14 games - including five of the last six at Cameron Indoor Stadium. Coach K's perimeter-centric offense has routinely stretched UNC's defense, putting their big guys in uncomfortable positions on the outside, creating major driving lanes for Duke's multitude of talented guards, and Roy Williams hasn't had an answer for that. Look for Duke to use the home crowd to play inspired basketball and add to their recent domiance over Carolina.
Back to the Duke Blue Devils Newsfeed
Related Topics: Coach K, ACC Basketball, College Basketball, NCAA Basketball, Grayson Allen, Duke Blue Devils Basketball, Mike Krzyzewski, Brandon Ingram