The Duke Blue Devils saw their 2015-2016 season end in the Sweet 16 at the hands of Oregon, but this team has emerged as one of the early favorites to win the national championship in 2017. A strong group of returning players has been joined by the top recruiting class in the country, giving them an overall talent level similar to the group that won the 2014-2015 title. Here's what Duke's lineup is expected to look like this season:
Point guard: Frank Jackson
The position figures to go to Jackson by default thanks to Derryck Thornton's decision to transfer, but Jackson likely would've won the job anyways (which is why Thornton left the program). At 6'3" and 210 pounds, Jackson has an ideal combination of size, strength and speed that allow him to attack the rim - but he also has a fairly reliable jumbper. Duke closed the season by starting Kennard and Allen in the backcourt, but Coach K wants a true point guard to run the position.
Shooting guard: Grayson Allen, Matt Jones, Luke Kennard
Allen will be this team's leader again without question. He will hold down the shooting guard spot, but both Jones and Kennard will see a ton a playing time. Don't be surprised to see either (or both) in the starting lineup playing out of position, especially with Jones being a senior.
Small forward: Jayson Tatum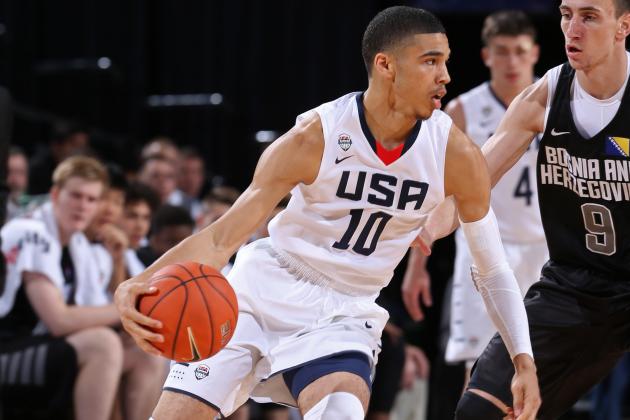 I think Jones will probably start in this spot from time to time (as could Kennard, who could also start at point guard), but Tatum will get every opportunity to prove what he can do. The No. 2 overall prospect in the country is an extremely versatile scorer at 6'8", capable of creating his own shot at any time. Picture him as a less athletic, more offensively polished version of Brandon Ingram.
Power forward: Harry Giles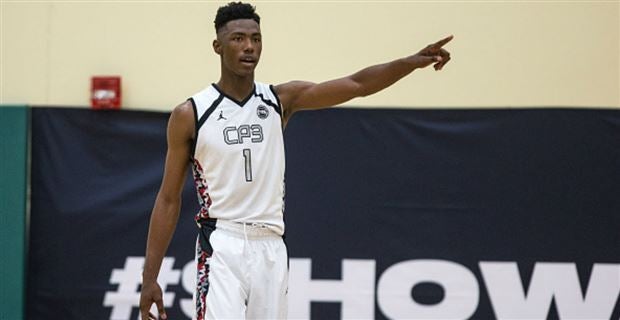 The top recruit in the country is coming off his second torn ACL and just underwent another knee surgery that will cause him to miss the start of the season, but when healthy, he is everything you could possibly want in a big man. He's an athletic freak at 6'10" who has a wide array of post moves and a reliable mid-range jumper. Plus, he's capable of beating bigger, slower defenders off the dribble. Duke may ease him into the rotation as he continues to recover, but he will be a MAJOR factor for the Blue Devils.
In his absence, don't be surprised to see Tatum playing some power forward if they want to go small, or with Jefferson here if they want to stay big.
Center: Amile Jefferson, Chase Jeter, Marques Bolden
Amile Jefferson getting a medical redshirt for last season might be the best thing that could've happened for Duke. He will provide them with another excellent rebounder and a senior leader for this young group. However, Bolden will quickly push him for playing time right from the jump. He is a big, physical, polished player the best true center in this year's class thanks to his soft hands, quick feet and reliable post game. Jeter will also have another year to develop and be productive in a limited role.
Back to the Duke Blue Devils Newsfeed
Related Topics: NCAA Basketball, Duke Blue Devils Basketball, ACC Basketball