The Detroit Tigers finished 2014 on a sour note, losing in the divisional round to the Baltimore Orioles. Despite the quick playoff exit, Detroit returns a solid core of players, along with a few offseason acquisitions that should lead them back to October. Here are 3 Tigers Breakout Players To Watch in 2015.
Nick Castellanos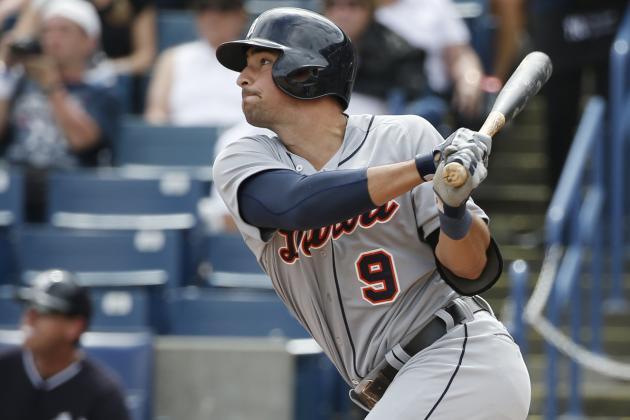 One of Detroit's former top prospects, Nick Castellanos has established himself as an everyday player in the Tigers' lineup. After an 11 homer, 66 RBI rookie season, the 23-year-old should see consistent enough at-bats to improve upon those numbers this year. If he can cut down on the strikeouts (140 in 533 at-bats last year), Castellanos can make a run towards 20 home runs and 80 RBI's this year while manning the hot corner.
Yoenis Cespedes
There will be differing opinions on what a "breakout" performance is from Yoenis Cespedes in 2015 - he's already proven to be a valuable player since coming over from Cuba - but one definition would be an improvement on his already impressive 22 homer, 100 RBI season. Cespedes has never called a hitter's park home, and has never slotted into a lineup as good as the Tigers in his career. With the boost in offensive outlook, Cespedes could make a run at 30 homers and a repeat of 100 RBI's in what could be his best offensive season to date. He's already shown his value with the glove, robbing a home run on Opening Day.
Shane Greene
With Max Scherzer and Rick Porcello gone from Detroit, former Yankee prospect Shane Greene will get an opportunity to slide into the Tigers rotation in 2015. Greene went 5-4 with a 3.78 ERA and 81 K's in 78.1 innings in 15 starts in New York last season. Even if Greene keeps those ratios constant across 30 starts, it should be enough to help bolster the rotation. It may not be a huge breakout, but if Greene can win 10-13 games and post around 150 K's with a sub-4.00 ERA, it would be a successful acquisition for the Tigers staff.
Follow our Tigers team page for the latest Detroit Tigers news!
Back to the Detroit Tigers Newsfeed