The Detroit Pistons took a big step forward this season, earning their first playoff berth 2009. They hold the No. 18 overall pick in the draft, giving them an excellent chance to add another key player to their young core. However, adding the wrong player could send them in the opposite direction. Here are three players they should avoid in the first round:
Wade Baldwin IV, So., PG, Vanderbilt Commodores
6'3", 194 lbs - 14.1 ppg, 5.2 apg, 4.0 rpg
Detroit has a need for backup point guard, and they've already shown a lot of interest in Baldwin. He has elite size and a 6'10" wingspan, giving him the potential to become a defensive nightmare for opponents in the NBA. However, all he has are the physical tools. He often fades out of games due to a lack of aggression, can be lackadaisical at times, isn't a great decision maker and isn't a leader on the court. Detroit would be smart to look elsewhere.
Taurean Prince, Sr., SF, Baylor Bears  
6'7", 220 lbs - 16.0 ppg, 6.0 rpg, 2.3 apg
Prince used his athleticism to thrive in Baylor's helter-skelter offensive system, and he showcased a decent jumper to go along with it. That being said, his three-point shot isn't reliable, and the Pistons need all of their wing players to be able to shoot from distance.
Cheick Diallo, Fr., PF/C, Kansas Jayhawks
6'9", 220 lbs - 3.0 ppg, 2.5 rpg, 0.9 bpg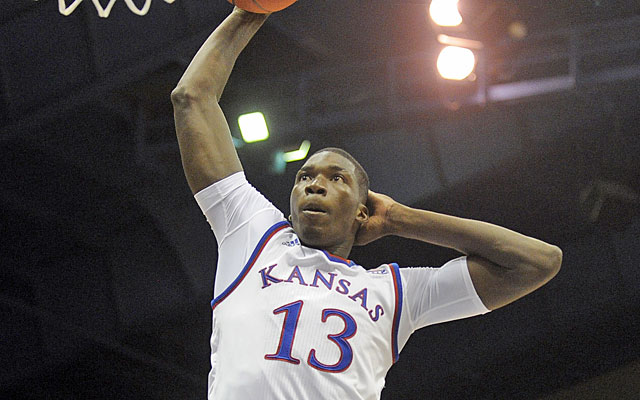 Diallo was projected to be a top 10 pick before the season started, but a lengthy NCAA investigation into his eligibility and then inability to crack Bill Self's rotation made his freshman season a forgettable one. However, the potential for stardom is there, making him a late first-round prospect.
While I think Diallo could become a very good player in this league, that won't happen for several, several years - time Detroit simply doesn't have. An offensive liability, he doesn't fit the mold of the players Detroit is interested in. This would be a bit of a reach and is just a bad fit overall.
Back to the Detroit Pistons Newsfeed
Related Topics: Pistons News, Wade Baldwin, 2016 NBA Draft, Taurean Prince, Cheick Diallo, NBA Draft, NBA News