Updated December 29th at 8:05 pm EST
The Detroit Lions have posted a disappointing 6-9 campaign this season. In the midst of this year's putrid start, Lions head coach Jim Caldwell's office seat has slowly caught on fire. Grumbles from the fan base have turned to full-on calls for his job, and we can't help but agree with the vocal majority. While the team has improved as the season has gone on, the team has still underachieved badly. 
So, with that in mind, we thought now would be a good time to survey the coaching landscape and come up with 10 potential replacements if/when Caldwell is fired in the next few months.
10) Mark Dantonio, Michigan State head coach
Call it kismet. Mark Dantonio is already a revered figure in Michigan with eight straight bowl appearances going on nine. After lifting the Michigan State Spartans to the elite rung of college football programs, it only seems fitting that he'd make a move in-state IF he decides to make a run at the NFL. He may not reciprocate, but the Lions would be foolish not to kick the tires here.
9) Sean McDermott, Panthers defensive coordinator
McDermott has done a wonderful job in Carolina and it's only a matter of time before he gets a head coaching job. He's going to be a very popular candidate this season and could have his choice of several jobs.  
8) Jon Gruden, former Bucs/Raiders head coach
Gruden's ripe to return to the NFL sidelines, and there's not going to be very many more attractive jobs out there than a revamped Lions franchise with Calvin Johnson in tow. This would be a legacy move by Gruden. If he can turn Detroit into a Super Bowl champion, his legacy would be secure. it may not be the most likely scenario, but it's worth considering.
7) Chip Kelly, former Eagles head coach 
Chip Kelly was fired by the Eagles Tuesday, and he'll immediately be one of the hottest coaching targets. The Dolphins could go after Kelly, and Matt Stafford could have success in his offense. It seems a bit unlikely right now, but it is a possibility. 
6) Josh McDaniels, Patriots offensive coordinator
McDaniels has rebuilt his reputation while leading the Patriots' offense for the past four seasons after a less-than-successful head coaching debut in Denver. He has a strong desire to be an NFL head coach again, and Detroit has a talented young roster already assembled that would be very appealing to McDaniels. Could he bring some of the Brady Effect over to rejuvenate Matthew Stafford? Very possible.
5) Doug Marrone, Jaguars OL/assistant head coach
Marrone had a relatively impressive 15-17 record as head coach of the Bills over the last two seasons, but opted out of his contract after numerous disagreements with the front office. Many teams were impressed with his work in Buffalo and was expected to get another job elsewhere, but found himself on the job market a little too late to land the kind of job he wanted. He'll be a top target for several teams this offseason.
4) Sean Payton, Saints head coach
The Lions are in win-now mode and the Saints are about to enter a rebuilding period. Payton would do wonders with Stafford, helping him regain confidence and utilize the offensive weapons at his disposal to their fullest extent. If the Saints are intent on blowing things up, Payton may very well be available for a massive recruiting push by the Lions' front office.
3) Adam Gase, Bears offensive coordinator
It was believed to be a virtual lock that Gase will be an NFL head coach in 2015, but opted to follow John Fox to the Bears. Gase is the architect of one of the most dynamic (and productive) offenses in recent NFL history in Denver. Gase's work with an aging Peyton Manning has been nothing short of spectacular. We'd bet our houses on the fact that he'd get the most out of Stafford if given the chance.
2) Hue Jackson, Bengals offensive coordinator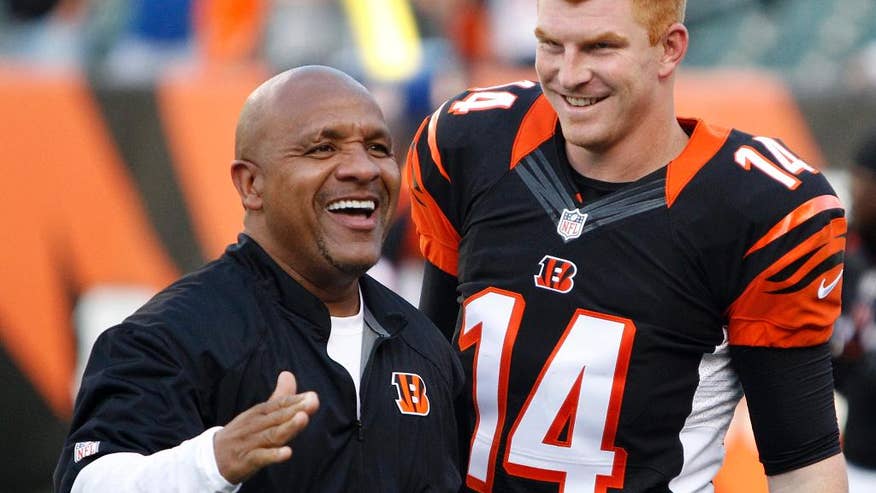 Jackson guided the Oakland Raiders to a .500 record in 2011 (no small feat, considering how little he had to work with and how bad they've looked since), and it's only a matter of time before he gets another shot at a full head coaching role. He fits the mold of what Detroit would be in the market for -- innovative, impassioned and multifaceted as a coach.
1) Teryl Austin, Lions defensive coordinator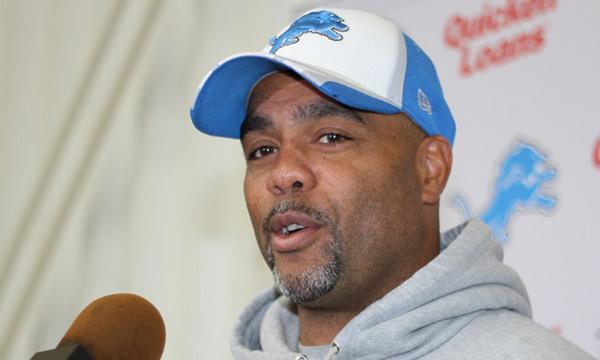 Austin has had a relatively short NFL coaching career to this point, but he's been extremely successful. He made them one of the best units in the league last year in his first season on the job while overcoming a multitude of injuries to key players and helping Detroit get back to the playoffs. Before that, he served as the defensive backs coach of Seahawks, Cardinals, and Ravens from 2003-2013 - taking a break to be Florida's defensive coordinator in 2010 - but he doesn't have any prior head coaching experience. That won't matter to the Lions who have seen just how much respect Austin commands in the locker room.
Follow our Detroit Lions team page for the latest Lions news!
Back to the Detroit Lions Newsfeed
Related Topics: Josh McDaniels, Teryl Austin, Doug Marrone, Kyle Shanahan, Darrell Bevell, Sean Payton, Hue Jackson, Mark Dantonio, Adam Gase, Jon Gruden