The NFL Draft is a fickle process. It's not always easy to separate first-round busts from late-round gems, but some teams have proven to be better at scouting and developing players than others. While the Detroit Lions have done a better job of finding talent in the draft now that Matt Millen is gone, the team has missed on a few picks in recent years. With that in mind, here are the 5 Worst Picks By The Lions Since 2005: 
5. DE Ikaika Alama-Francis, Hawaii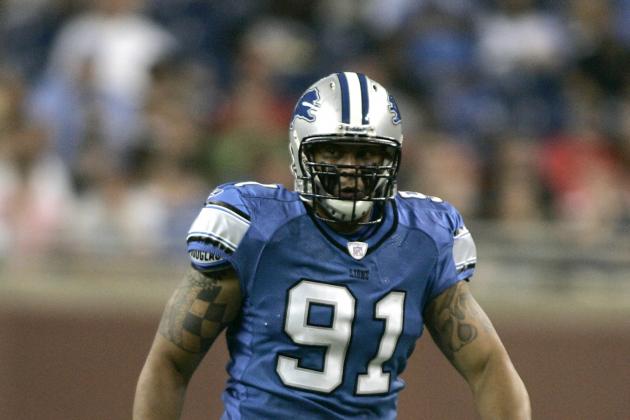 We're including Alama-Francis here because he was the worst pick of the team's three misses in the second round in the 2007 NFL Draft. QB Drew Stanton went No. 43 overall, but he was a bust as the team's starting QB. He has found success with the Cardinals of late. Safety Gerald Alexander went No. 58 overall. He started his rookie year, struggled and was gone before the 2009 season. He was out of the league after the 2011 year. Alama-Francis was a complete bust, recording one sack in his four-year NFL career. He started two games in two years with Detroit. He didn't play at all in 2009 and latched onto to the Dolphins for two years. There's a reason Matt Millen was so hated in Detroit. 
4. TE Brandon Pettigrew, Oklahoma State
Pettigrew was picked with the selection the Lions got for shipping Roy Williams to the Cowboys. Pettigrew hasn't been a bad player, but he hasn't been worthy of the No. 20 pick in the 2009 draft either. He's still with the Lions, but his catches have dropped for five straight years. Taking Eric Ebron in round one two years ago has hurt Pettigrew and Ebron hasn't done that well yet either. 
3. LB Jordon Dizon, Colorado
The Lions took Dizon at No. 45 overall, and he played just two seasons with the club. He never started a game and recorded just 12 tackles in both seasons. He was out of the league after those two years and was a colossal bust. 
2. RB Jahvid Best, Cal
Injuries are to blame for this one, as concussions ruined a promising career for Best. He was able to play just three years and 22 games for the Lions. He retired after the 2012 season, leaving Lions fans wondering what could have been for the No. 30 overall pick in the 2010 draft. 
1. WR Mike Williams, USC
No team picks WRs in the first round in three straight years, until the Lions did just that with the pick of Mike Williams at No. 10 overall in the 2005 draft. He lasted just two years with Detroit, starting only six games. He struggled with weight problems and was out of the league after the 2007 season, although played again for two years from 2010-11. 
Back to the Detroit Lions Newsfeed
Related Topics: Jahvid Best, Jordan Dizon, Mike Williams, Lions News, Brandon Pettigrew, NFL Draft