The Denver Broncos defeated the Buffalo Bills 24-17 on Sunday afternoon, but the game was full of the unexpected.
First off, Denver ran the ball more than they passed it, Peyton Manning's streak of 51 straight games with a touchdown pass was snapped, and...two refs fist-bumped after a touchdown?
No, seriously, it happened: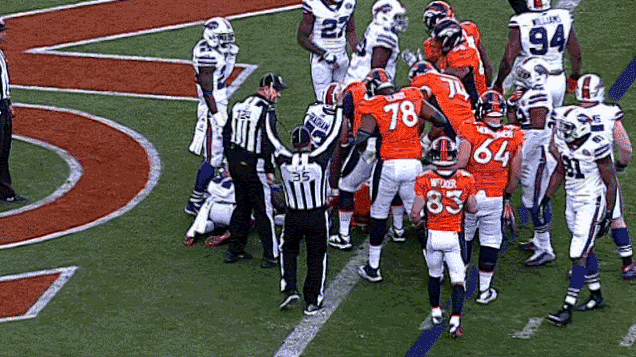 What do you think they were so excited about? Leave a response in the comments!
Back to the Denver Broncos Newsfeed