The Denver Broncos have had great players at a number of different positions during their franchise history. While a few names obviously come to mind when naming the top Broncos in team history, the franchise has had so many talented players that a few slip through the cracks - many of which don't make this list despite stellar careers. Here are the 8 best players in Broncos history:
8. Peyton Manning, QB (2012-present)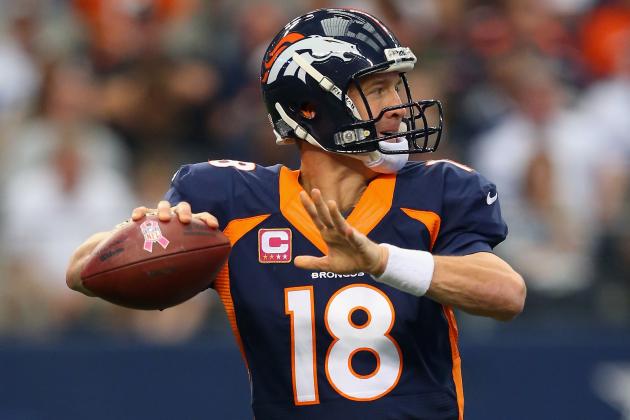 Peyton Manning hasn't been in Denver all that long, but he has already led the Broncos to a Super Bowl appearance (only the third quarterback in team history to do so), broken the NFL single-season passing touchdown record, and amassed over 14,000 passing yards and 131 touchdowns in three seasons. He obviously won't catch John Elway, but Manning already sits second in team history in passing touchdowns and yards, with at least one more season to build on those numbers.
7. Champ Bailey, CB (2004-'13)
Champ Bailey didn't begin his career in Denver, but he had his best years there. Making Pro Bowl appearances in all but two of his seasons as a Bronco, Bailey tallied 34 interceptions, including 10 during his dominant 2006 campaign. Although a relatively new stat, Baily also topped the franchise list with 123 passes defended.
6. Karl Mecklenburg, LB (1983-'94)
Karl Mecklenburg was a beast in his 12 years as a Bronco, finishing with over 1,100 tackles, 79 sacks and 16 forced fumbles. Mecklenberg also made six Pro Bowls and three First-team All-Pro's. He has knocked on the door of the Hall of Fame each of the last four years, and should eventually become the next Bronco in the Hall.
5. Shannon Sharpe, TE (1990-'99, 2002-'03)
If it weren't for a receiver who appears higher up on this list, Shannon Sharpe would have topped every Broncos' leaderboard for career receiving stats. Even as a tight end, Sharpe is second in team history with 675 receptions, 8,349 yards and 55 touchdowns. He was inducted into the Hall of Fame in 2011, after making eight Pro Bowl appearances and four First-team All-Pro rosters. With Julius Thomas now in Jacksonville, Sharpe's reign as the best tight end in team history looks safe for quite a while.
4. Steve Atwater, DB (1989-'98)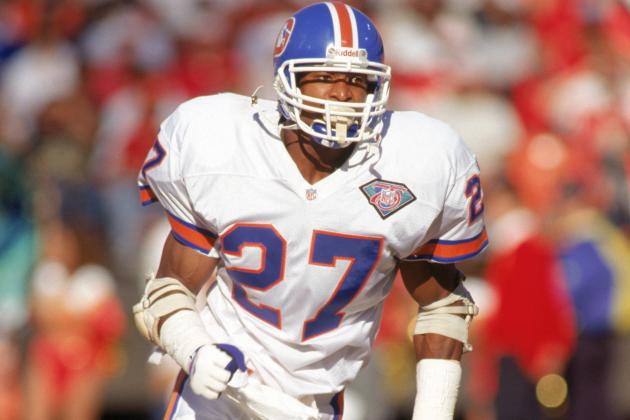 Steve Atwater gets overlooked by some, especially outside of Denver, but the defensive back was a model of consistency in his 10 years with the Broncos. He started 155 games as a Bronco, and tallied at least 120 tackles each of his first five seasons in the league. Atwater made seven consecutive Pro Bowls from 1990-96.
3. Rod Smith, WR (1995-2006)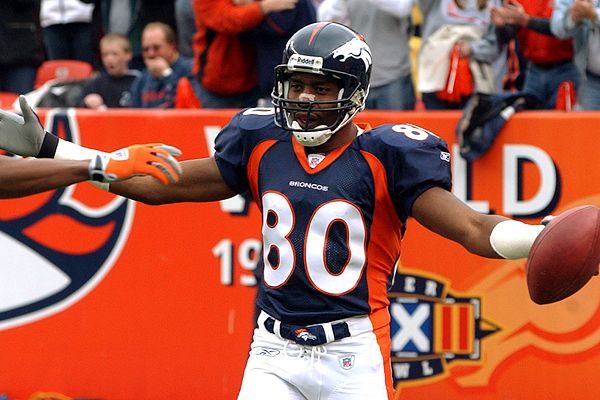 Rod Smith tops the franchise list in every receiving category, beating out the previously listed Shannon Sharpe. Along with his career marks, Smith also hauled in a team record 113 receptions in 2001, which held up just enough to hold off Demaryius Thomas' 113 in 2014. Smith has only been retired since 2006, so his legacy hasn't fully settled in, but in an era where players bounce from team-to-team, Smith's 12 seasons as a Bronco help cement him as the best receiver in Denver history.
2. Terrell Davis, RB (1995-2001)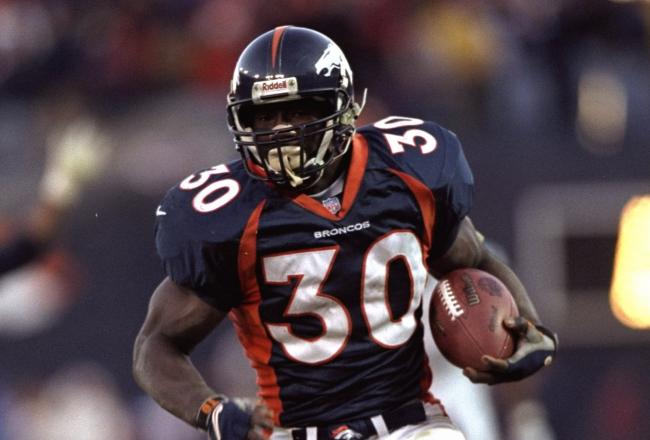 Terrell Davis' career seemed to come and go in a flash, but he was an electric ball carrier during his seven years in the NFL. While nearly all of his stats were compiled during his first four seasons, it's tough to write off a guy who amassed 2,008 yards - most in Bronco history and fifth most in NFL history for a single season - and 21 touchdowns in the 1998 season. Denver got much more than they expected out of a sixth round pick, as Davis finished his career with over 7,000 yards on the ground and 60 rushing scores.
1. John Elway, QB (1983-'98)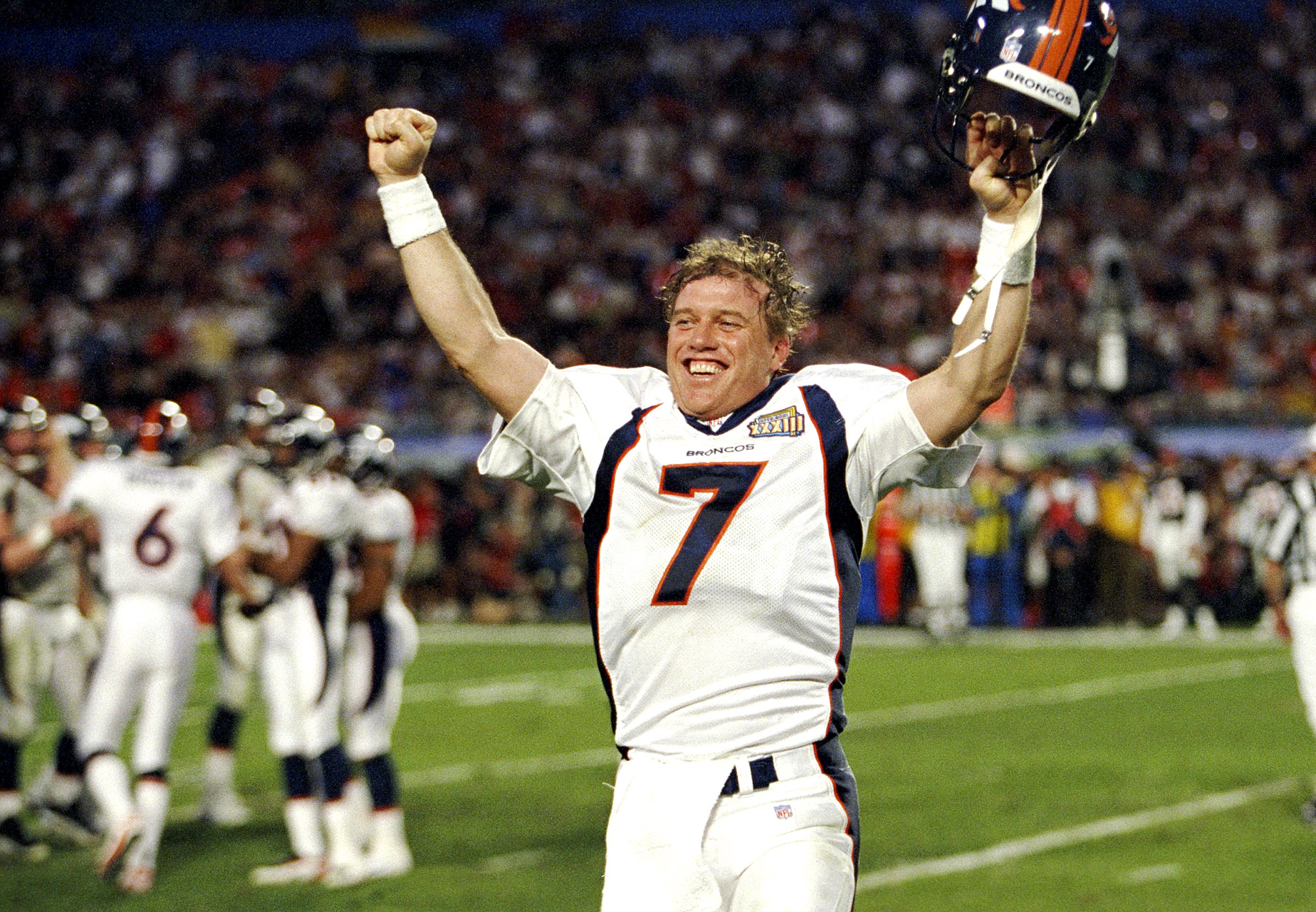 Not exactly a shocker, but John Elway tops the list of greatest Broncos in team history. Elway's career marks of 51,475 yards, 300 touchdowns and 234 games played will likely never be broken by another Denver quarterback. The Broncos don't have a large history of successful quarterbacks outside of Elway, but that's because they didn't need any others while Elway was starting nearly every game for 16 years, and winning two Super Bowl Championships. He now serves as the Broncos GM and Executive VP of the franchise, go figure.
Back to the Denver Broncos Newsfeed