There are so many creative minds in this world who make so much cool stuff on a given day...and Peyton Manning's touchdown record brings us this?!?!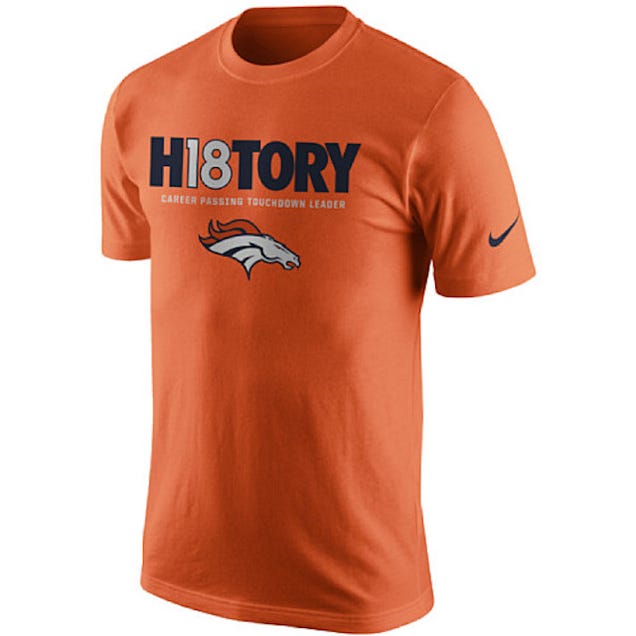 The "1" kinda looks like an "I," but in what alternate universe does that '8' make any sense in the word histor...err, H18TORY. Even Derek Jeter is shaking his head.
We here at Chat Sports believe it should be at the very least a misdemeanor to either wear or distribute this shirt. Join us in our cause at @chatsports and let your voice be heard!
Thank you to Deadspin for pointing this atrocity out before it duplicates and takes over North America one misplaced "18" at a time.
MORE NFL AWESOMENESS
The Best Tweet From Peyton Manning's Big Day Went To Jenn Sterger, And It Wasn't Close
WATCH: Broncos Play 'Keep Away' With Peyton Manning's Record-Setting Ball
Back to the Denver Broncos Newsfeed