The NBA offseason is officially here, although the Dallas Mavericks have been focused on the offseason for several weeks now. The Mavs have enough cap space to be in the mix for several of the bigger names this offseason. The Mavericks could try to land a few notable names since they have the needed cap space, but they won't land every player they want.
We're disregarding the Mavs' own free agents (like Dirk Nowitzki and Chandler Parsons) and are instead focusing on players the Kings could sign away from other teams. This isn't every player Dallas will have at least some interest in, but it's the ones who should be near the top of the list. With that in mind, here are five free agents the Mavs will target this offseason.
5. Arron Afflalo 
The Mavs could use another quality wing player, and Afflalo could be the answer. He struggled late this year with the Knicks, but can still contribute as a shooter and a decent defender. However, he does prefer starting to coming off the bench. That might be an issue in Dallas, but the Mavs will at least kick the tires to see if Afflalo wants to head south. He's opted out of his contract with New York and likely won't be back. 
4. Dwight Howard
The Mavs have already been linked to Howard, although they won't give him a max deal. That's a wise move, as Howard's issues and lack of offense in recently are worrisome. But, he can still contribute to a team and would fill a major need for the Mavs. They have nothing proven at center heading into next year and need to find another Tyson Chandler. Howard would provide defense and rebounding and that's all the Mavs would need from him. The real question is if Howard is willing to take a lesser role going forward. 
3. Ryan Anderson
The Mavs like Anderson and he'd be a great fit for the team. They could use another 3-point shooting froward, especially with Dirk aging. Anderson averaged 17 points per game last year and is due for a contract that might be bigger than most expect. He might not start with Dirk (likely) on the team, but he'd be an impact addition off the bench. He could also play a key role in the team's crunch-time lineups if they go small and play Dirk at center. 
2. Al Horford
Horford is a better option than Howard at this point. He's not the rim protector or even rebounder that Howard is, but Horford is a better offensive option. He can actually stretch the floor and would be a great addition to plug in at center right away. The Mavs will have plenty of competition for Horford, but they like to try to swing for the fences in free agency. 
1. Mike Conley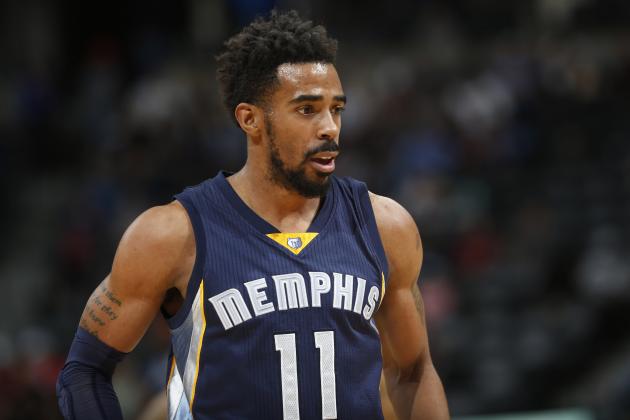 Conley is the clear top free agent in a less-than-stellar PG market, meaning plenty of teams will be after him. The Knicks and Pacers are no longer among them thanks to their trades for Derrick Rose and Jeff Teague. The Grizzlies and Spurs will be among the top teams in the mix for the Conley, but the Mavs have him at the top of their list as well. He'd be a major upgrade at PG, and the Mavs have the cap space. But Conley will have his choice of landing spots, and the Mavs will need to find a way to convince him. 
Back to the Dallas Mavericks Newsfeed
Related Topics: Arron Afflalo, Mavs Rumors, Mike Conley, Al Horford, Mavs News, Dwight Howard, Mavericks News, Mavericks Rumors, Ryan Anderson