The Dallas Cowboys missed the playoffs, thanks in large part to injuries to QB Tony Romo. The Cowboys expect to return to the playoffs next year, and having a high draft selection should help. They're also looking to upgrade a few weaknesses in free agency to ensure they return to the playoffs. 
This list only factors in free agents that didn't play for the Cowboys last season. So while the Cowboys will likely bring back Rolando McClain, he and the other Cowboy free agents won't be appearing here. While getting Von Miller would be great, he's not going to hit the open market. This list focuses only on players who could actually end up in contract talks with Dallas. With that in mind, here are five free agents the Cowboys could realistically land this offseason:
RB Matt Forte 
Like a few players on this list, Forte would need to come on the cheap. However, the Cowboys have been linked to Forte in the past and that will likely be true once again this offseason. The team has Darren McFadden, but he's aging and injury-prone. There's no guarantee he'll be healthy the entire season next year, despite a strong 2015. Forte is on the wrong side of the 30, and wants to chase a Super Bowl. He can do that in Dallas, where the team can put him in a timeshare with McFadden and keep them both fresh. Forte would need to agree to a deal worth closer to the $4 million range for Dallas to sign him. He'll likely be cheaper than other free agent RBs like Lamar Miller, making Forte the more realistic option.  
CB Trumaine Johnson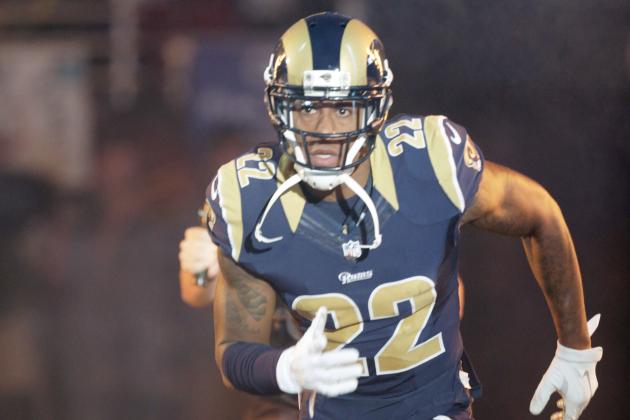 Johnson won't get the love that other free agent CBs will, which is why he makes sense for the Cowboys. Janoris Jenkins is a free agent for Los Angeles, which means the Rams might not be able to keep both. While Sean Smith and Casey Hayward are options, Smith might be too expensive and the Cowboys missed the last time they signed a Chiefs CB. Hayward is best in the slot, and the Cowboys already have Orlando Scandrick. Johnson took a big step forward last season, so there is some "contract year" risk here. But adding Johnson would be a big addition to the secondary and he'd be in the team's price range. For more Cowboys news, download the Chat Sports Android and iPhone app. 
S Eric Weddle 
Much like Forte, Weddle would need to take less than his true value. But he's already said he wants to chase a Super Bowl, and that's what Dallas can provide him. Adding Weddle could allow Dallas to shift Byron Jones down to corner, helping to knock out one of those needs. He'd be a perfect free safety and the only real one Dallas has had in years. Ideally, Weddle signs for around $4 per year. 
QB Robert Griffin III
Griffin isn't a free agent yet, but he's sure to hit the open market. There's just no way the Redskins will pay him $16 million to be a back up. RGIII reportedly wants to come to Dallas, and he'd surely be an upgrade over the disaster that was Matt Cassel/Brandon Weeden/Kellen Moore. If Griffin does have a "diva" attitude, then learning behind Romo might be the best thing for him. Playing behind the best offensive line in the NFL should help keep him healthy. As a bonus, he's not Johnny Manziel. The Cowboys could elect to draft a QB this year. If they don't want Griffin, then another Redskins backup, Colt McCoy, should be on their radar. For more Cowboys rumors, download the Chat Sports Android and iPhone app. 
DT B.J. Raji
The Cowboys have Tyrone Crawford as the disruptive 3-technique, but need a bigger body to play next to him. While Raji's play has dropped in recent years, he's still worth picking up. Plus, he'd be a cheap option and wouldn't prevent the team from adding a DT in the draft as well. He'd be an upgrade over the awful Nick Hayden. Getting Raji is the low-risk, high-reward type of free agency move the Cowboys need to make this offseason. 
Back to the Dallas Cowboys Newsfeed
Related Topics: B.J. Raji, Cowboys Rumors, Cowboys News, Matt Forte, Robert Griffin III, Trumaine Johnson, Eric Weddle, NFL Free Agency