The 2017 NFL Draft is just a few days away and the Dallas Cowboys hold the No. 28 overall pick this year. It's already clear which players are heavily linked to the Cowboys, but there are always a few draft surprises. So what if the Cowboys pull one of the surprise selections this year? 
This list only focuses on those potential surprise picks (who are realistic options in terms of value) or the Cowboys. That means players who aren't being frequently mocked to the Cowboys right now. In Dallas' case, the majority of mocks are projecting a defensive end, corner or safety. But the draft is deep at those positions, with numerous options for Dallas in each round. With that in mind, here are three surprise picks the Cowboys could make in the NFL Draft. 
3. Malik McDowell, DL, Michigan State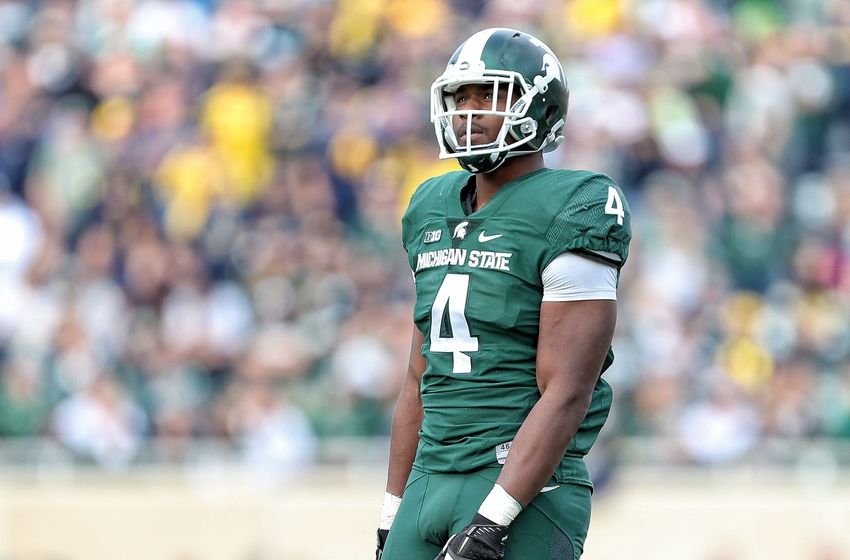 McDowell has the talent and upside worthy of a top 15 pick. However, he interviewed terribly at the Combine and said he wasn't coachable. That will hurt his draft stock, but a team like the Cowboys might be willing to take a risk. The Cowboys brought him in for a visit and there's buzz there's increased love for McDowell from the coaches and scouts. It would be a surprise given the Cowboys iffy track record with defensive linemen with non-playing issues, but from a pure talent perspective, it makes some sense.   
2. Cordrea Tankersley, CB, Clemson
The Kevin King hype train already took off, with the Cowboys among the popular landing spots for King. But Tankersley is another sleeper option. He has the size-speed combo the Cowboys target in their corners (6-foot-1, 4.4 40-yard dash), although his vertical jump was pretty terrible. If there's a run on corners, a player like Tankersley could be an option for Dallas in round one. 
1. T.J. Watt, DE, Wisconsin
The top three mocked projections at this position in the first round are Taco Charlton, Charles Harris and Takkarist McKinley. The fourth is T.J. Watt, who of late might not even qualify in the surprise category. Watt checks the boxes the Cowboys look for in terms of athleticism and there's a real chance he goes in the first round. Watt played OLB at Wisconsin, but he'd bulk up a bit and play the right defensive end spot. 
Check out our Dallas Cowboys team page for all the latest Cowboys Draft Rumors or download the Chat Sports App!
Back to the Dallas Cowboys Newsfeed
Related Topics: Cowboys Rumors, Malik McDowell, Cowboys Draft Rumors, Cowboys NFL Draft, Cordrea Tankersley, T.J. Watt